WORLD PREMIERE: 3D Printing Thursdays Episode 1 – Getting to Know Your 3D Printer
Hello and welcome to the pilot episode of 3-D printing Thursdays!
This week on 3-D printing Thursdays, Dan and I kick off the series by getting to know the Davinci 1.0 3-D printer. As running a safe, efficient and affordable 3-D printing lab is our number one concern on 3-D printing Thursdays, both Dan and I decided that the first segment of our four-part series should focus on the anatomy of our printer. Although it may seem unnecessary to some, learning about the printer is not only very important for the aspiring maker, but also quite an enjoyable educational experience for Dan and myself.
Starting with the printbed, we detail each component of the printer. This is essential because each piece plays a major role in the precise and effective operation of the printer. Some pieces, like the hot-end of the extruder, are fairly dangerous and must only be worked on when the printer hasn't been running.
Thanks for watching and stay tuned for next week's edition of 3-D printing Thursdays!
About the Contributors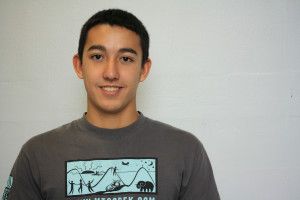 Dan Metzler, Journalist
Dan Metzler is a sophomore at Community, and a first-year staff member on the Communicator. He swims and plays water polo for Pioneer and has also played piano for almost 10 years.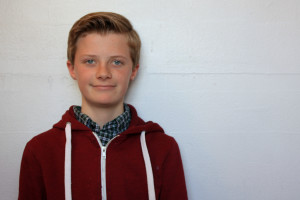 Joe Riesterer, Journalist
Joe is a sophomore at Communicator and this is his first year on Communicator. He is on costumes crew at Pioneer theater guild and enjoys watching the detroit red wings.