News Summary: October 21st, 2015
Weekly news updates and summaries, posted every Wednesday.
World
After a decade of Conservative rule in Canada, the Liberal party delivered a stunning rout in Monday's federal election. The new Prime Minister, Justin Trudeau, son of former Prime Minister Pierre Trudeau, said "More than a hundred years ago a great prime minister, Wilfrid Laurier, talked about sunny ways, he knew that politics can be a positive force and that is the message Canadians sent today." Read the full article at the New York Times.
This happy feature from the Guardian describes how the World is celebrating October, 21, 2015 as Back to the Future Day. In Back to the Future Part II, October 21, 2015 was the day Marty McFly and Doc Martin travelled to in the future. Enjoy Back to the Future Day.
US
This story from the guardian details a lawsuit from the ACLU against Biloxi, Mississippi, for allegedly reinstating de facto debtors' prisons. The story follows Qumotria Kennedy, a single mother who was jailed for five days for not paying court fees she was too poor to afford.
Local
An Mlive feature about Syrian refugees who have made their way to Ann Arbor. The four-year-long civil war has left millions of refugees, many trying to start a new life in Europe. However, U.S. government has announced plans to take in 10,000 more Syrian refugees next year. This is the perfect example of a world issue that affects Ann Arbor.
This Detroit Free Press Story reports on a resolution in Ypsilanti that would rename Columbus Day to Indigenous Peoples Day. The resolution has yet to be voted on, but has the support of the city's mayor, Amanda Maria Edmonds.
About the Contributor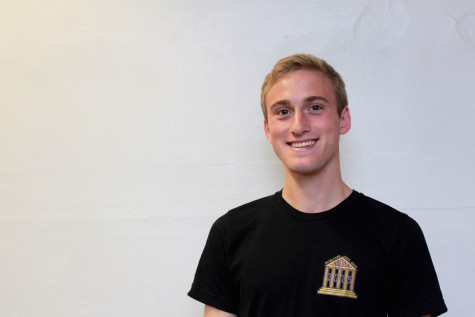 Matthew Ferraro, Editor-in-Chief
This is Matthew's third year on Communicator, and he's eager to get down to work. Communicator ranks among his favorite things, with crew and the oboe as well. This year he is a co-editor-in-chief.