News Summary for Wednesday, November 4th, 2015
World
This in depth feature brings light to another part of the refugee crisis in Europe: Winter is coming. Tens of thousands of refugees don't have adequate homes and live in camps all over Europe. Most are coming from warm climates, and this may be their first experience with snow and frigid temperatures. With a continent divided on simply where to place all of the refugees, finding housing for them all is a huge and potentially catastrophic problem.
Britain suspended flights over the Sinai Peninsula in Egypt after a Russian plane crashed, killing all 224 passengers and crew. Though officials still say the information is being vetted, U.S. personnel said it is possible the plane was brought down by a bomb.
In another horrific scene, a bag factory collapsed in Lahore, Pakistan. Eighteen people were killed, and 150 are feared to be trapped. This comes 2 years after the Rana Plaza collapse in Bangladesh, in which over 1,000 people lost their lives. Western businesses flock to these countries because of cheap labor costs (due to completely inadequate workplace protections). It has yet to be seen if any Western businesses will offer compensation to families.
U.S.
After a year long campaign, Houston's Equal Rights Ordinance (HERO) was abolished after a city-wide referendum. The ordinance had been in effect since 2014, but inspired angry reactions from many conservatives, who led a referendum battle over the ordinance. HERO was repealed by 61 percent to 39 percent.
Local
Ann Arbor's voter turnout for Tuesday's election was officially 8.7 percent. That's 7,762 votes cast out of 89,545 registered voters in the city. The low turnout is possibly due to the fact that only 2 out of 5 city councillors ran opposed, and there were no ballot proposals.
About the Contributor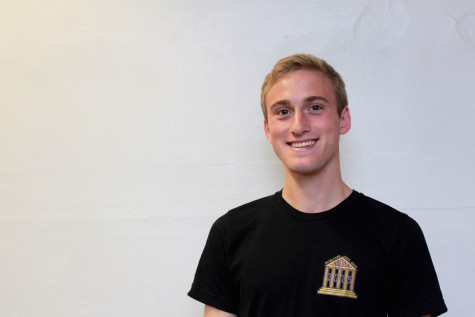 Matthew Ferraro, Editor-in-Chief
This is Matthew's third year on Communicator, and he's eager to get down to work. Communicator ranks among his favorite things, with crew and the oboe as well. This year he is a co-editor-in-chief.