News Summary for Wednesday, November 18th, 2015
World
This article from the New York Times updates you on the latest developments in the pursuit of the Paris Attackers. Early Wednesday morning in the Parisian suburb of St. Denis, police arrested eight people and killed two others in a shoot out. It is unclear if one of the two people killed was the mastermind of the Paris attacks.
Reuters (article)
Reuters (slideshow)
This article from Reuters covers something we in the West often take for granted: access to sanitary toilets. Wednesday was World Toilet Day, and over a billion people must defecate in public around the world, which spreads disease. Reuters also has an excellent slideshow of what unfortunately passes for toilets around the world.
This Guardian story is about a new report from the World Economic Forum, which predicts that women around the world will not achieve equal pay with men until 118 years from now.
U.S.
Republican candidates are lashing out at Syrian refugees after last week's attacks in Paris, according to the Boston Globe. Campaigning in the South in front of early primary states, some candidates have taken severe, anti-muslim stances.
Local
Michigan State University is being sued by four senior students for mishandling of sexual assault cases, reports Michigan Radio. The U.S. Department of Education had also been looking at MSU for mishandling similar cases.
About the Contributor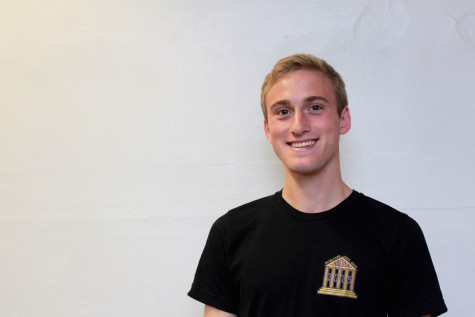 Matthew Ferraro, Editor-in-Chief
This is Matthew's third year on Communicator, and he's eager to get down to work. Communicator ranks among his favorite things, with crew and the oboe as well. This year he is a co-editor-in-chief.