News Summary for Wednesday, December 16th, 2015
This Michigan Radio investigative piece is chilling. It details how state officials did nothing to keep lead out of Flint's water supply, and then lied about it to city residents and the EPA. The state's actions were completely irresponsible and intolerable.
On January 1st, 26 Ann Arbor parks will have limited hours of operation, closing from 4pm to 7am, January through March. The closures are due to the incredibly controversial deer cull being instituted in Ann Arbor for the next three years. Michigan Radio takes up the story–stay informed and stay safe.
The trial of William Porter, the first officer being tried in the death of Baltimore resident Freddie Gray, has been declared a mistrial. The jury was unable to reach a verdict on any of the four criminal charges against Porter. Five other officers are set to be tried for their involvement in Mr. Gray's death in the coming months. Mr. Gray's arrest and subsequent death in police custody continues to spark huge unrest in Baltimore and around the country.
The Federal Reserve, the central bank of the United States, will raise interest rates by 0.25 percent (yes that affects student loans). This is the first increase of the interest rate since the financial crisis struck in 2008. The Federal Reserve cited the strong U.S. economy as its main reason for raising interest rates again, however some are wary as economies around the world, especially in Europe and China, continue to struggle.
The Guardian brings us comments from GOP front runners, specifically oratory from last night's debate, which if implemented would encompass war crimes. The comments were directed as strategy to fight ISIL, and included carpet bombing entire areas where hundreds of thousands of civilians live. The comments blatantly disregarded the Geneva convention, the world standard for nations' behavior in wars.
About the Contributor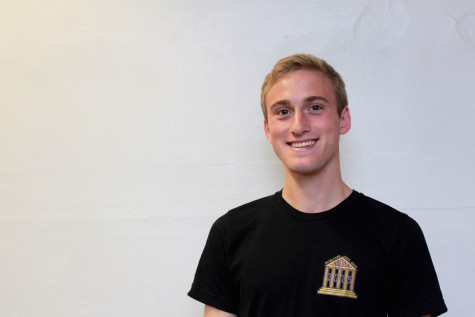 Matthew Ferraro, Editor-in-Chief
This is Matthew's third year on Communicator, and he's eager to get down to work. Communicator ranks among his favorite things, with crew and the oboe as well. This year he is a co-editor-in-chief.