News Summary for Wednesday, January 6th, 2016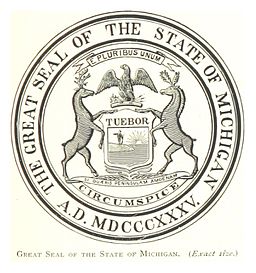 This isn't a news article, but this is a an oped every Michigan voter should read about our governor. Jack Lessenberry takes Governor Snyder to town for his signing of a bill eliminating straight-ticket voting in Michigan. The citizens of this state have previously restored the right to straight-ticket voting two times in referendums, but the state legislature has attached an appropriations provision, making this new law referendum proof. Mr. Lessenberry then points out that the U.S. Justice Department will be investigating the state over its causing and cover up of the Flint water crisis.
According to North Korean state television, the regime tested a thermonuclear (Hydrogen) bomb. The test drew backlash from the international community, including North Korea's only ally, China. However, according to South Korea and the White House, there are credible doubts as to whether the detonated device was a true thermonuclear bomb. The yield was much smaller, and indicative of an average atomic bomb (still scary), but not even close to the destructiveness of an H-bomb.
This week, President Obama announced new executive action to combat gun violence in the United States. Although not as powerful as congressional legislation could have been, the action is a step in a needed direction. This article from the Guardian details the potential problems the Bureau of Alcohol, Tobacco, Firearms and Explosives (part of the Department of Justice) will face in enforcing the new restrictions.
In defiance of the highest court in the nation, Alabama Chief Justice Roy Moore has told probate judges to stop issuing same-sex marriage licenses. To anybody in the country (or anyone who was simply alive in the world somewhere) in June, this may be a "what why?" moment. Moore has been a hugely outspoken detractor of same-sex marriage, and is using a state court decision from March to block the ruling until further litigation ensues. Even so, if any of these probate judges were challenged in federal court they would surely be ordered to issue the licenses per the Supreme Court's decision in Obergefell v. Hodges. However obvious it may be that same-sex couples are entitled to marry, this roadblocking will just delay couples seeking to enshrine their dedication to each other, and will cause them grief and frustration.
The Texas police officer who stopped Sandra Bland this summer was indicted on perjury charges after he lied about the way he removed Ms. Bland from her car. The case sparked huge outrage when Ms. Bland died in a Texas jail three days after being pulled over for an improper lane change. The officer is being discharged from service.
About the Contributor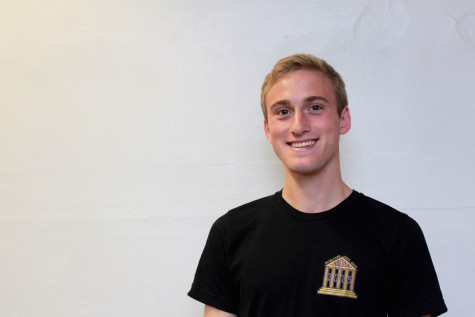 Matthew Ferraro, Editor-in-Chief
This is Matthew's third year on Communicator, and he's eager to get down to work. Communicator ranks among his favorite things, with crew and the oboe as well. This year he is a co-editor-in-chief.