News Summary for Wednesday, January 13th, 2016
News Summary for Wednesday 1/13/15
The New York Times
In the House Chamber yesterday President Obama gave his final State of the Union address. In a time when news cycles are dominated by the soundbites of desperate candidates, the president offered a vision of hope and resilience. Differing from the normal list of policy initiatives for the year, the president focused on broad topics, looking forward to the next 5, 10, and 20 years.
Michigan Governor Rick Snyder activated the National Guard to distribute bottled water and emergency supplies in Flint. Snyder has come under increasing national pressure and scrutiny for his role in the Flint water crisis.
Documentarian Michael Moore sent an open letter to the governor calling for his resignation. Moore also started a petition to achieve these ends: Petition link.
Another turning point in the Flint crisis may be emerging as well–a spike in the number of cases of Legionnaires' disease has been reported during the time period that the lead was in the water. Ten people died from Legionnaires' during that time, although it is too soon to say this was linked to the Flint River water that was supplied over that period.
Syrians are starving. The civil war has left many with absolutely nothing–losing their homes, jobs, and families. This Washington Post article discusses the deprivation everyday Syrians face. The article serves a striking reminder in the face of the foundering international peace effort.
NPR covers veterans who have fought for the United States, and then were deported. Serving in the U.S. Army provides no guarantee of citizenship–though it can fast track the process–and NPR follows a group of deported Veterans in Tijuana, Mexico.
The Guardian has some advice for if you win tonight's $1.5 billion Powerball lottery. A separate article follows ticket sellers around the nation who have seen their business soar as the jackpot increases.
About the Contributor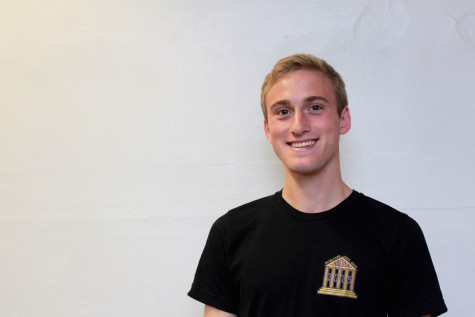 Matthew Ferraro, Editor-in-Chief
This is Matthew's third year on Communicator, and he's eager to get down to work. Communicator ranks among his favorite things, with crew and the oboe as well. This year he is a co-editor-in-chief.