News Summary for Thursday, February 25th, 2016
Enjoy the snowday!
Mayor Bobby Hopewell of Kalamazoo talked to Michigan Radio about the recent shooting there. Six people were killed and two others were wounded last weekend when a gunman drove around shooting at random.
From the New York Times, the new World Trade Center transportation center will be opening. The $4 billion project is opening seven years behind schedule, but will soon be a bustling hub in the nation's busiest city.
A legal challenge in Virginia could see a "conversion therapy" group labeled as fraudulent. Legal challenges across the country are arguing that gay "conversion therapy" groups are deceiving and defrauding the public as you cannot change someone's sexuality.
A guide dog in China was returned to his blind owner after the theft sparked a national outcry. When the dog returned it had a note that said "please forgive us" pinned on it. The dog, Qiaoqiao, is one of only about 100 guide dogs in the whole of China.
From NPR, the technical director of Google's self driving car project answers questions about that emerging field. Around 33,000 Americans are killed every year in the U.S. in car accidents, self-driving cars have the opportunity to significantly lower that number.
About the Contributor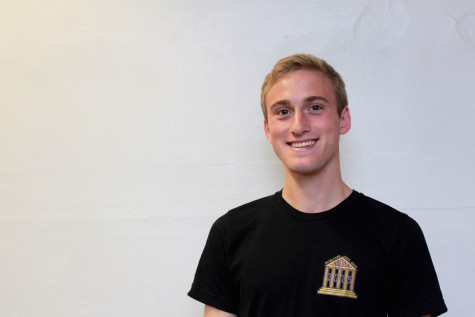 Matthew Ferraro, Editor-in-Chief
This is Matthew's third year on Communicator, and he's eager to get down to work. Communicator ranks among his favorite things, with crew and the oboe as well. This year he is a co-editor-in-chief.