News Summary for Wednesday, March 2nd, 2016
The New York Times (super Tuesday coverage)
The New York Times brings us election results from Super Tuesday. Democrat Hillary Clinton and Republican Donald Trump seemed to be the real winners of the 12 state contest. The GOP is scrambling to find an "anti-Trump" candidate and Senator Bernie Sanders on the Democratic side will continue to run. It ain't over 'til it's over.
From the Washington Post, the Supreme Court today heard arguments on Texas' restrictive abortion regulations. All eyes were on Justice Anthony M. Kennedy, considered to be the swing vote in the case. Since the death of Justice Antonin Scalia in February, a possible four-four tie could arise, in which case the lower court's decision would stand.
The New York Times (Supreme Court nominees)
Several names have been leaked in connection to the White House's search for a Supreme Court nominee. One of them, an Iowa judge, has been praised by the Republican chair of the Senate Judiciary Committee, which would put him in an embarrassing position as he has said he will not consider nominees until the next president is sworn in.
Head Start, the program that aims to help children be school ready, will receive an additional $3.6 million in funding for the children of Flint. The extra services are to help children poisoned by lead over the last year and a half.
The State Legislature is considering finally putting money into a fund for state firefighters. The fund goes to help medical bills of first responders, and was created in early 2015. However, the fund is empty as the legislature has yet to appropriate money for it.
About the Contributor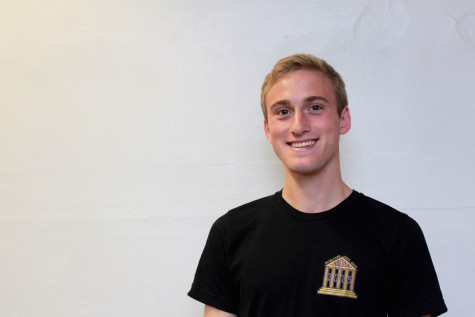 Matthew Ferraro, Editor-in-Chief
This is Matthew's third year on Communicator, and he's eager to get down to work. Communicator ranks among his favorite things, with crew and the oboe as well. This year he is a co-editor-in-chief.