News Summary for Friday, April 1st, 2016
Amnesty International has accused Fifa and the Qatari government of ignoring systematic human rights abuses of workers building infrastructure for the 2022 World Cup. The World Cup is a huge step in Qatar's ongoing modernization, however the country has faced criticism over its treatment of migrant workers. Read the full article from the Guardian for more details.
A new report published in the journal Nature has predicted sea level rise of 5 to 6 feet by century's end, should climate change not be dealt with. The report's estimate is higher than the UN's three foot worst-case-scenario estimate released two years ago. Much of the sea level increase would come from the melting of ice shelves in Antarctica.
This article examines if U.S. citizens actually move to Canada after elections. Google has reported the largest ever spike in people searching "move to Canada" this election season. The evidence is that some people do, but you'll have to read the article to find out exactly how many people have moved to Canada because of elections.
The Enbridge Line 5 pipeline under the straits of Mackinac is six decades old, and a new map from the University of Michigan Water Center shows where the all of the oil would go if a spill were to occur. Check it out at Michigan Radio.
The Washington Post reports on the advantage privileged students have in the admissions process known at "Early Decision" schools. Financial aid estimates are not often released until April, leaving students who would have liked to shop around in the lurch. Some schools fill as much as 40 percent of incoming freshmen classes with early decision applicants.
About the Contributor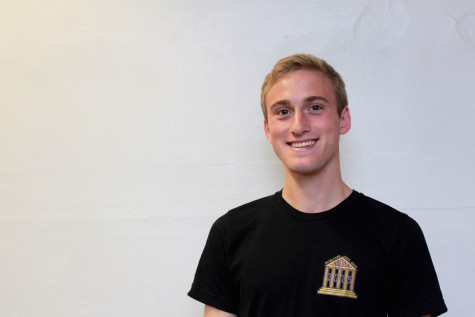 Matthew Ferraro, Editor-in-Chief
This is Matthew's third year on Communicator, and he's eager to get down to work. Communicator ranks among his favorite things, with crew and the oboe as well. This year he is a co-editor-in-chief.