BREAKING NEWS: Help Stop the Deportation of Ann Arbor Family
BREAKING NEWS: Help stop the Deportation of Ann Arbor family.
Immigration and Customs Enforcement (ICE) has ordered the deportation of Ann Arbor mother Susana Bernabe-Ramirez and her daughter Sayra (who attends Huron). The deportation is scheduled for next Friday, the 29th, and fast action is required to keep the family together. Ms. Bernabe-Ramirez's other daughter, Isabella, a US citizen, has epilepsy and needs medical care.
Susana and Sayra are of the lowest level of importance in the eyes of ICE. They are not being deported because they are dangerous, they are being deported because they are easy pickings for an ICE prosecutor.
Scarlett Middle School Principal Gerald Vasquez invited the Washtenaw Interfaith Coalition for Immigrant Rights (WICIR) to rally this evening at his school. With about 80 people in attendance, the mood was solemn and serious. Isabella's nurse, the family's immigration lawyer, Mr. Vasquez, and many others spoke. Below you can listen to Susana and Sayra speak.
Susana (translated to English)
Sayra (Translated to Spanish)
Whom to call:
(313)-961-4330 Senator Debbie Stabenow
(313)-226-6020 Senator Gary Peters
What to say:
Ask them to introduce a private bill to keep Susana Bernabe-Ramirez and her daughter Sayra in the United States for humanitarian reasons, based on severe medical needs of Susana's US-citizen 11-year old daughter with epilepsy. Their husband/father was deported in 2010. If Susana is deported, a medically fragile child would be left here without her mother's care.
You can also try calling:
(202)-282-8495 Jeh Johnson, Secretary of Homeland Security
(202)-732-3000 Sarah Saldana, regional director of ICE
Urge a reconsideration for the family to stay in the United States seeing as they are a low priority for deportation.
For updates:
    Visit WICIR's facebook page at https://www.facebook.com/WICIR/
About the Contributor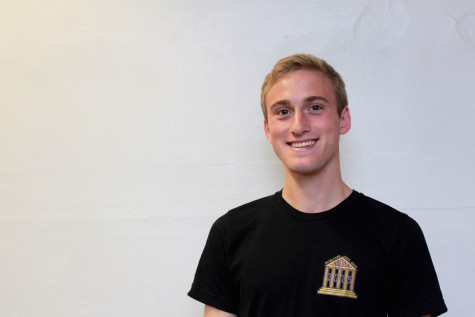 Matthew Ferraro, Editor-in-Chief
This is Matthew's third year on Communicator, and he's eager to get down to work. Communicator ranks among his favorite things, with crew and the oboe as well. This year he is a co-editor-in-chief.