CHS Students Support Team Emma as They "Light the Night"
Shock swept across the crowd. Team Emma had raised $12,741.60 as of Oct. 8, 2016, when the Leukemia Lymphoma Society (LLS) Light the Night Walk in Ann Arbor took place. Team Emma was the number one fundraiser at the event and the donations towards Team Emma are still increasing.
Team Emma fundraises in honor of Emma Rubenstein. Emma Rubenstein was diagnosed with Acute Lymphoblastic Leukemia on Jan. 28, 2008 and passed away after fighting the disease for just over a year and a half on August 11, 2009 at 14 years old.  "She was so smart and funny, graceful. She was kind and she wasn't nasty to anyone no matter how sick she was, she was always kind, and she was the kind of kid that I felt could have really done something big, like found a cure for cancer. She was that smart, she was crazy smart, crazy smart," said Pam Kangas, an inpatient nurse who worked with Emma Rubenstein throughout her treatment and began participating in Light The Night.
The Light the Night Walk is an event taking place across America in which cancer survivors, those supporting people with cancer and those remembering loved ones lost to cancer join together to donate money to LLS and walk in honor of those affected by Leukemia and Lymphoma. For the Thomas-Rubenstein family the event becomes a reunion of sorts.

"A lot of people who knew Emma Rubenstein personally, which she's been gone now for seven years, so a lot of her friends have moved on to college and beyond. It's nice to be able to bring people together who remembered her," said Dan Rubenstein, Emma Rubenstein's father.
Team Emma was the top fundraising team in Ann Arbor not only this year, but in previous years as well. Hannah Rubenstein, Emma's sister, is Team Captain for Team Emma. Hannah  Rubenstein took over during her freshman year after Emma's friend who had been the team captain for the first four years graduated from high school. Hannah Rubenstein, a member of the Quinn  Strassel Forum at Community, stood up on her first day of high school and asked her classmates to join her in raising money for LLS. "I remember being blown away by her bravery and by the honesty that she showed on that first day," Strassel said, "I remember thinking, 'Is this girl really just a freshman?' I was inspired. And I think the other students were too."
Members of the Strassel and Thomas Forums, as well as many other Community High students attended the Light the Night Walk in support of Emma Rubenstein and her family, which includes CHS teacher, Anne Thomas, and student, Hannah Rubenstein. "I feel incredibly supported by Community High School and always did," Thomas said, "Throughout the time that she was in treatment, my colleagues, the students and my forum were always so supportive. I am so thankful to have a workplace that is so incredibly supportive."
The Strassel Forum had set their goal around $600 the first three years they participated in Team Emma's fundraising efforts. This year, Hannah Rubenstein's senior year, the Strassel forum decided to aim higher and set a goal of $1,250, which equated to roughly $50 per forum member. Hannah Rubenstien wrote an email, which was forwarded to family and friends by the forum members, to help raise money and awareness and the forum also organized an event in which the teachers with the top donations got "pied". The forum was hoping to raise a couple hundred dollars with the pie contest but they ended up raising over $500 with the pie contest alone.
LLS assists with financial aid for cancer patients, works to develop safer treatments and create cures. The donations received are extremely important so breakthroughs and improved treatments can occur. "I come because I don't want other families to have to go through what our family went through," said Gayle Thomas, Emma's aunt, when talking about the importance of this event, "So I think that if we can raise money and if research can be done and if the odds become better and better and that kids with leukemia can survive, then we've done our work here."
About the Contributors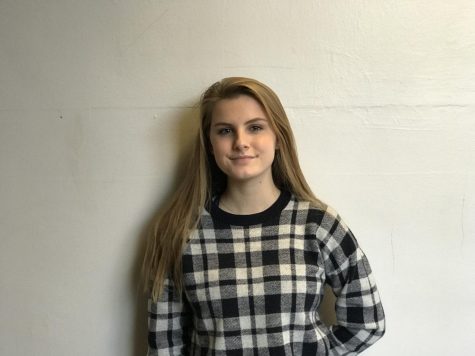 Sophia Rosewarne, Managing Editor
Sophia is a junior at Community. This is her third year on staff and she is a managing editor this year. In her free time she works at Sparrow and tutors at Peace Neighborhood Center. She plays tennis at Skyline in the spring and likes to snowboard in the winter.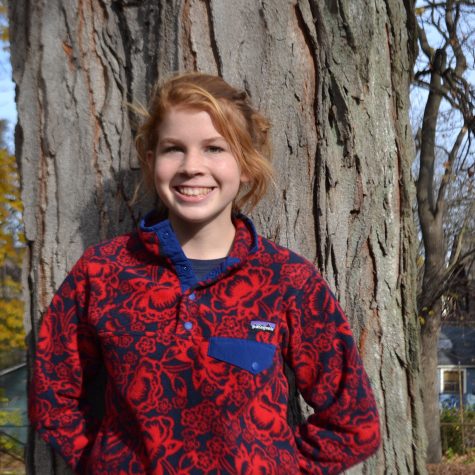 Bella Yerkes, Mentor
Bella enjoys watching Law and Order SVU, playing lacrosse, being with friends, leaving the gym and her shark pencil case. She loves gluten free food, and loves to talk about being gluten free. She loves dogs but is afraid of them when they weigh less than 5 pounds.