A Challenge for Charity
Forum leader Robert Morgan challenges forums to raise money
During the 2015-2016 school year, Morgan wrote a forum rap that was performed during that years Forum Talent Show featuring the names of each of his forumettes. This year, offering his supreme rapping skills up for the good of Community High School (CHS) has agreed to write a rap as well as create a music video for the forum that raises the most money during this year's Food Gatherers fundraiser. Last year's fundraiser raised over $30,000- matched by a generous donator. This year CHS hopes to raise $50,000, each dollar being matched dollar for dollar by local donors Harold and Kay Peplau. Young Robert Morgan, no beard, but glasses still perched high on his nose hums to his favorite lines from his rap idol Kanye West's "See Me Now." A rap and storytelling enthusiast, Morgan has been rapping since his high school years. He won tickets to see West at the time touring album "College Dropout," during a rap competition at his school, and the rest, is a myriad of Harry Potter raps. The money raised this year would go straight to those in need in Washtenaw County and would help lower the more than 11,000 children in Washtenaw that are food-insecure. If you would like to make a donation you can either donate online at foodgatherers.org/communityhigh or you can mail checks to Food Gatheres p.o. Box 131037 Ann Arbor, MI 48113.
The day before Thanksgiving break, the forum who has raised the most money will be announced so be sure to support your forum of choice by either writing a note and including it with you check, or inserting the name of your forum of choice into the given box online.
Leave a Comment
About the Contributors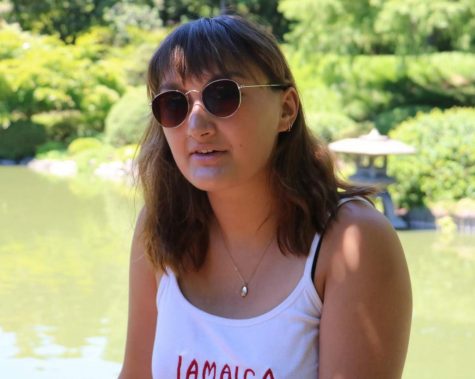 Mira Simonton-Chao, Website Editor-in-chief
Mira is a senior at Community High School and has been on staff for the last four years. She loves writing and The Communicator but also really hates writing staff profiles. She is passionate about American cultural studies, music and living the most vibrant and expressive life she possibly can. She also loves traveling and cooking yum food.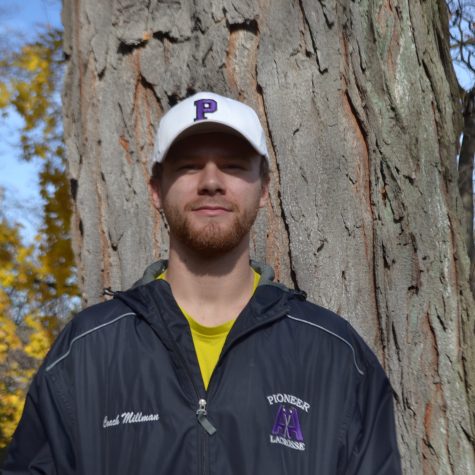 Sam Millman, Journalist
Sam is a senior and this is his third year on staff. He is captain of the Pioneer hockey team and enjoys the sport very much. Sam loves to ski with his family in Park City Utah over all of the school breaks and it's a long time favorite vacation spot for him. He's a big car guy, and loves working on cars with his friends, and driving them when they actually run. Sam Plans on studying construction management next year or engineering.