39th Annual Burns Park Run
The brisk air and clear skies made for ideal running weather on Sunday, May 7, as over 1,000 runners and volunteers gathered at the corner of Wells St. and Baldwin Ave. in Ann Arbor's Burns Park neighborhood to commence the 39th annual Burns Park Run.
Runners were given the option of either a 5k or a 10k distance winding throughout the beautiful Burns Park neighborhood, finishing near Burns Park Elementary. Along the way, spectators lined the sides of the streets cheering, taking pictures, and playing music for the runners as they went by. "I feel like more neighborhoods should do this," said Clarence Collins III, a junior at Community. "I think it really brings together everybody in the community, and especially in the neighborhood."
After all of the 10k and 5k runners crossed the finish line, the half mile fun run began. This mini loop around the school grounds targeted younger runners ages five to ten, and all runners received a participation award upon crossing the finish line.
"I think it provides kids and families with a common goal, which helps them get out and run," said Lilo DiGiovanni, senior at Community.
Not only does the run provide a fun supportive environment for families to exercise and be together, but all proceeds go to Ann Arbor Public School PTOs through the "Run For Your School" program.
"This event helps bring everyone together and realize that we are all here to do the same thing: run and support our schools," said Billie Adams a freshman at Community.
This year's 5k men's overall winner was 28-year-old Alex Itkin, and the women's 5k overall winner was 30-year-old Rachel Ryan with times of 16:39 and 18:14 respectively. Nicholas Stanko finished as this year's 10k overall winner with a time of 32:14, and the women's 10k overall winner was Natalie MacKenzie with a time of 35:47.
Younger runners were awarded purple penguin medals as they came across the finish line. As runners finished the race, they were welcomed with complimentary water, bagels, fruit, and coffee. The Burns Park Run is a long lasting Ann Arbor tradition, of which families, neighbors, and strangers alike to come together and work for a common goal.
This year the race earned a total of $3,383 for Ann Arbor Public Schools.
The 40th annual Burns Park Run is scheduled for May 6, 2018.
Leave a Comment
About the Contributor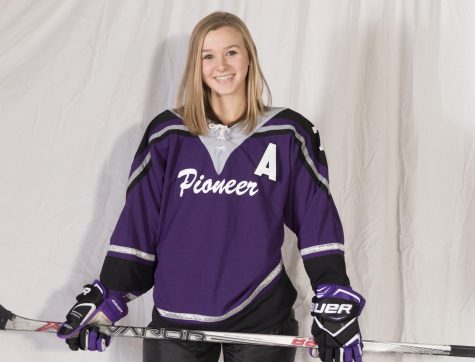 Ava Millman, Print Editor-in-chief
Meet Ava. Ava enjoys playing ice hockey, doing CrossFit, baking and journalism. She has been on staff for three years and is now an Editor-In-Chief for The Communicator Magazine. She can talk about fonts forever and firmly believes that Helvetica Neue is superior to everything else. When not working on the Communicator or at practice, Ava spends the majority of her time in the hot tub in her backyard. A few of her favorite things include Diet Coke, LuluLemon and her overweight puggle named Tanner.