Getting Ready for Get LOW
In less than a week, on Saturday, Oct. 28, the B Side at the Neutral Zone is getting low. Curators are putting the finishing touches on Get LOW, a popular event for Ann Arbor teens.
"Basically what we're doing right now is [forming] a solid plan," Hazel Byers, the co-president of Live on Washington (LOW), said. "The night of the event is going to be kooky crazy."
On Saturday, there will be no concessions, which is a change. However, notable additions to this Get LOW include a group curator costume (they'll be dressing up as Where's Waldos) and blue and red glowstick bands to highlight consent while dancing. Blue says that it's okay for someone to ask you to dance; red means that people shouldn't ask you.
Consent will be a focus at this Get LOW. Posters will be up to remind attendees of it — in addition to other decorations such as Festifools puppets, a new addition — and two Planned Parenthood peer educators will have a booth at the event to educate more on the subject.
There are a few things to remember going into the dance, which Byers says to everyone she sells tickets to: "Don't bring your backpack. If you're dressing up in costume, don't wear a mask or bring a fake weapon. Bring money, because you never know what might happen, and please employ consent every time you ask someone if they want to dance."
Meetings for Live on Washington and Get Low are Mondays from 6:30-8:00. Byers invites anyone to come hang out. To learn more about LOW or other Neutral Zone programs, check out their Instagram @liveonwashington2018 or hit up the Neutral Zone at 310 Washington Street (only a few blocks away from Community High School).
To buy tickets, contact someone off of the list of curators that can be found on the LOW Instagram.
Leave a Comment
About the Writer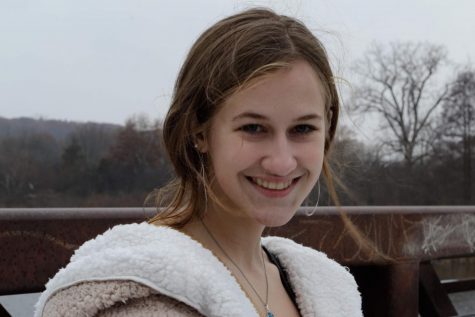 Zoe Lubetkin, Managing Editor
Zoe
Lubetkin
is a senior and currently embarking on her third and final year on the Communicator. When she's not writing for on staff, she enjoys walking everywhere and swimming at Barton, as well as sushi and chai lattes. She's a competitive rock climber, and competitive in most things too — she's an Aries. She uses Spotify, not Apple Music, and her Spotify Unwrapped was pretty truthful. This year she listened to 17 hours of Childish Gambino, whatever that means. Next year, hopefully at least one college will accept her, and she can walk to a fun French class at this college.