Community Students Assemble for Food Gatherers Meeting
On Oct. 9 in the first-floor dance studio of Community High School, students and staff assembled to listen to the manager of Food Donor Relations at Food Gatherers, Sebastian Wreford, discuss the annual school fundraiser for the organization.
Food Gatherers was founded in 1988 by Zingerman's Delicatessen when a group of volunteers collected 50 pounds of produce and redistributed it to hot meal programs in Ann Arbor and Ypsilanti. Last year, the organization collected and served 6.4 million pounds of food and was 7,000 volunteers strong.
Food Gatherers mainly rescues excess food from grocery stores and restaurants that would otherwise be thrown away from. They also accept food and money donations from individuals. The organization focuses on serving healthy and free food to those who cannot afford it; 60% of food distributed last year was fresh fruits, vegetables, meats, eggs and other products abundant in protein.
Community High School plays a large role as a Food Gatherers supporter; they have donated the equivalent of over 500,000 meals in funds. The organization then distributes these meals to people in need across Washtenaw County.
"Compared to other high schools, you blow everyone in the country out of the water," Wreford said. "Nobody raises funds like Community High."
Last year, Community raised 34,000 dollars for Food Gatherers. This was also the first year that a couple, Harold and Kay Peplau, was willing to match the funds that Community raised dollar for dollar, bringing in a collective 68,000 dollars.
Community is hoping to raise 50,000 dollars or more this year, which would collectively add up to 100,000 dollars with the Peplau's matched funds. This will help add to the 6.5 million pounds of food that the Food Gatherers hopes to collect this year.
Leave a Comment
About the Contributor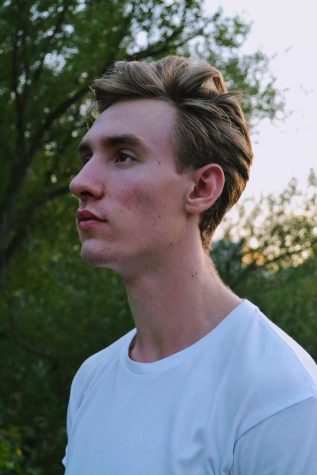 Sacha Verlon, Opinion Editor
Sacha Verlon is in his third year on staff for the Communicator. He has an attention span of one minute and is Literati Coffee's biggest fan. Verlon enjoys playing guitar and using his musical skills as a means to procrastinate doing his homework. He loathes the cold and hopes to go to college somewhere warmer, possibly in California. You can find him zipping around Ann Arbor on his red Vespa.