Mock Trial Starts Up Again
With the 2017-2018 year beginning, the award-winning Mock Trial team at Community is starting up again. Mock Trial is a club that meets regularly after school, where team members represent the Defense and Prosecution of a court case which is provided by the Michigan Center for Civic Education. Members can be lawyers or witnesses as they construct their case and attempt to discredit their opponents.
While Community scrimmages against itself in practice, the team also faces other schools in the district tournament, and hopefully the state Mock Trial Tournament. Last year the Community High Mock trial team fell to Kalamazoo High School in the state finals match. This was odd for members of the Mock Trial, as with the instruction of Chloe and the local lawyers who mentor and help club members, the team often sees success.
Although practices are already underway it isn't too late to join. The club is a relatively large time commitment, starting with every Monday night, and gradually increasing in frequency until there are as many as three practices a week.
Still, Mock Trial is extremely rewarding as it improves public speaking and problem solving as well as drastically increasing  your knowledge of criminal and civil case laws and procedures. Mock Trial meets in Chloe's room from 7pm-9pm every Monday. Contact Chloe Root for more information.
Leave a Comment
About the Contributor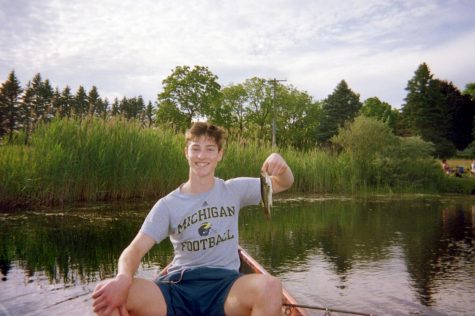 Jordan De Padova, Managing Editor
Jordan De Padova is a senior who splits his time between both Pioneer and Community High School. He is a Managing editor going into his third year on staff who loves to listen to, talk about, and write about music. Jordan owns 4 pairs of white Reebok shoes and is most proud of his position as "Line Leader" in Mrs. Gerhart's 5th grade class. In the future he hopes to scuba dive and produce a Billboard Hot 100 song, but as of right now he's enjoying Mock Trial and giving free rides.