Junior Meeting Info 12/8
What to know from the December 8 Junior meeting about SAT/MME test preparation:
Practice! Sign up for practice tests, do the SAT prep on Khan Academy, download College Board's SAT practice app, etc. Even practicing for just a little bit every other day is better than stressing out a week before the test.

Take advantage of the resources around you like your teachers, senior friends, practice tests, and teach-back sessions.

Lastly, these tests don't define who you are as a person. Getting a low score doesn't mean you're dumb, it just means you didn't do well with this specific test.
Dates to know (This info is also in that letter juniors should have picked up at the beginning of the meeting)
Orientations if you don't have a CollegeBoard account linked to Khan Academy
Thurs. Dec. 14, 2:00-3:15
Thurs. Dec. 21, 2:00-3:15
Practice Tests (That you need to sign up for)
Dec. 22, Friday 10:30-2:30. Rm. 306 (after registration)
Teach-back Jan. 11, Thursday- 2:30-3:30, Rm. 306
Feb. 3, Saturday, 10:00-2:00, CHS Library
Teach-back Feb. 13, Tuesday- 3:00-4:00 Rm. 306
Feb. 24, Saturday, 10:00-2:00, CHS Library
Teach-back Feb. 27, Tuesday- 3:00-4:00 Rm. 306
Feb. 28, Wednesday, 12:30-4:30, Rm. 311 (early release day)
Teach- back Mar. 7, Wednesday- 3:30-4:30 Rm. 311
About the Contributor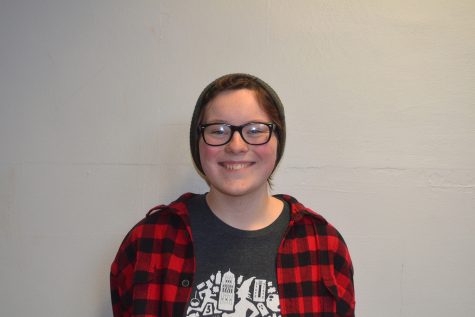 Lydia Stevens, Journalist
Lydia Stevens is a junior at Community High School and this is her first year on Communicator. She enjoys reading, photography, and obnoxiously bright flannels. Lydia firmly denied needing glasses until 9th grade when she realized that people could actually see the moon and not just a bright smudge in the sky.