"The Flash"
A strange flash lit the sky around 8:15 p.m. on Tuesday, Jan. 16, 2018. Accounts from Ann Arbor, Pinckney, Dexter, Ypsilanti, Manchester, Winsor, Kalamazoo, Battle Creek, and even as far as Lepeer say that they saw a flash in the sky.
Many believe it was snow-lightning but others say it was from a meteorite. Others say that it lasted three seconds, recall several experiences of their homes shaking, and heard a bang that lasted only for a second.
Meteorites are known to get so hot from crashing against the Earth's atmosphere that they catch fire and burn as they get closer to the surface. It is entirely possible that "the flash" many saw in the sky was indeed a meteorite.
Reports in all of these cities have been verified by other people. Many thought that they were going crazy because their spouses did not experience "the flash." As more and more accounts pop-up on Facebook and other sources of social media, videos from security cameras owned by homeowners are uploaded.
No one has made an official statement about this event, but people saw it, experienced it, and felt it. Recent reports are saying that it also occurred in Chicago, Traverse City, and other cities in the Great Lakes Region.
"
As of 9:36 p.m. unofficial reports indicated that "the flash" was indeed a meteorite with several more videos uploaded to Snapchat, Twitter, and Instagram. For more videos of "the flash," click the links below.
About the Contributor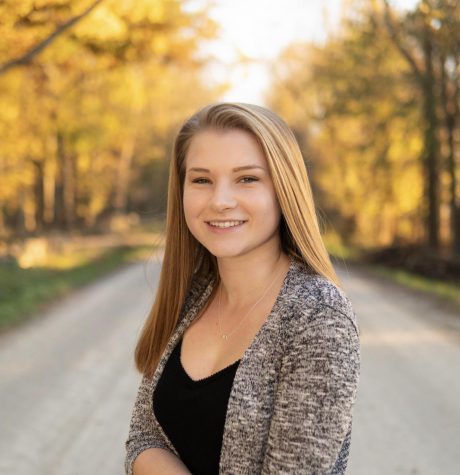 Madie Gracey, Copy Editor
Madie Gracey is a senior, and this is her fourth year on staff. She enjoys being playing volleyball and spending time with her friends. Recently, she started a journalism club at King Elementary School for the fifth grade class and she plans on attending WMU or KZOO for psychology this upcoming fall.