Representatives and Washtenaw County citizens come together for a conversation about gun violence at town hall
"Uncertainty is the word I'd like to use to define the students of Washtenaw County," said Rosie Kendall, a junior at Saline High School who opened the town hall meeting in Schreiber Auditorium at Pioneer High School on April 7. "We are uncertain of our future as students, teachers, and as parents. And we are uncertain if the qualms we have are going to be processed in the legislation and the government to get these done."
Yet the second town hall this year organized by Washtenaw Youth Initiative, a local organization made up of teens who have organized the county-wide walkouts hundreds have participated in, hoped to inform and ease the uncertainty around the future of gun laws through discussion with lawmakers.
"I hope that we can bring our community together under this issue," Pioneer High School senior Marquan Kane said, hoping to bring together members from opposite sides of the gun law spectrum. "We had our rally and we had our walkout where we had a bunch of students speak out about our frustrations around the issue, but we didn't have as much of a productive conversation in talking about facts, statistics, and why this was occurring."
The panel was made up of Congressional representatives and senators from the Michigan area, including Representative Debbie Dingell of MI-12, Representative Donna Lasinski of District 52, Representative Yousef Rabhi of District 53, Representative Ronnie Peterson of District 54, and Senator Rebekah Warren of the 18th District.
The student moderators, including Kane, Washtenaw Technical Middle College junior Zaynab Elkolaly, and Saline High School junior Kat Andrade, began with a series of prepared questions before grabbing questions written on notecards by audience members and reading them to the panelists.
The moderators and panelists shared their opinions and personal experiences with different components of both the gun-reform movement and those against it, including mental health funding, arming teachers, police brutality, racial bias, and militarization.
The topic brought up first was the idea of arming teachers, one that has gained traction in proponents of pro-gun discussions. However, Lasinski, who had served on the school board, relayed a conversation that she had with local law enforcement officers about training teachers the extensive training they would need for an active shooter situation.
"It would be more effective economically to cross-train police officers as teachers, in all seriousness." Lasinski said. "But this is the kind of ridiculous place we have found ourselves in, that we cannot allow ourselves to be in."
Moving onto the topic of mental health and gun violence, Dingell opened up about her problems with her father, who suffered from opioid drug addiction, and her sister, who died of a drug overdose, and related it to the lack of mental health funding and support to help those who need it while making sure guns and weapons do not land in their hands.
"We have systematically destroyed the mental health system over the last two decades," Dingell said. "We have to retrain generations of healthcare providers because we simply don't have the psychiatrists and mental health advocates that we need, and we as a community need to take the stigma off."
Rahbi continued the discussion of mental health and its intersection with police brutality by citing the death of Aura Rosser, an Ann Arbor woman and mental health patient who was killed by an Ann Arbor police officer who was not charged in her death, as well as the death of Philando Castile, a lawful gun-owner in Minnesota that sparked little outrage in the NRA after a Minnesota police officer shot him.
"It's important to realize police officers commit gun violence and there's no consequence," Rabhi said. "If we are going to make progress in this country, we have to remember that all these issues we are talking about, whether it's gun violence or mental health issues, are all part of the same strand. They are all a part of the same conversation we need to be having."
After extensive questions about future bills regarding gun reform, domestic violence, and school safety, speakers wrapped up their points and applauded the students for organizing and leading the movement against gun violence.
"It was students who were the concentration in the Civil Rights Movement," Peterson said. "It was students voicing their concern about what kind of America they wanted. It was students who led the fight for civil rights, the unjust war in Vietnam. It was students who were on the front lines demanding for change. And it's important for you as students to make American better than what it is today."
Leave a Comment
About the Contributors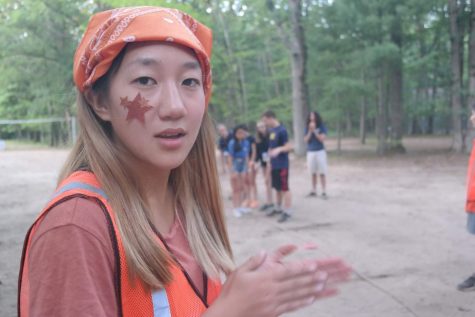 Gina Liu, Website Editor-in-chief
Gina Liu is a senior and is currently serving as a co-Website Editor-in-chief for the second year. She hopes that her experiences junior year will help guide her not only in web design/management but in life. She still loves mockumentaries, playing cello and playing varsity tennis over at Pioneer in the springtime. Additionally, she has problems remembering to drink water, and problems remembering things in general. She also placed second in The Communicator's first "Sliced" challenge.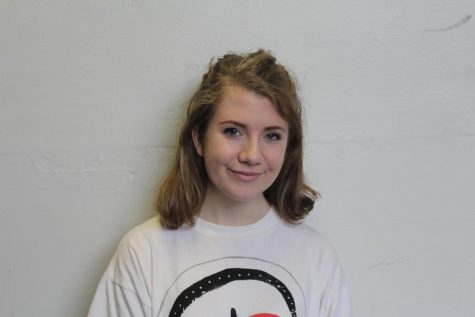 Grace Jensen, Editor-in-Chief
Grace has an odd love for palm trees which makes it especially unfortunate that she lives in Michigan. She did not know how to spell her middle name (Margaret) for the majority of her lifetime. She spends way too much time at Community High School for Communicator, Mock Trial, and Forum Council. She thinks she is better than people who don't like spicy food, and people who think they are better than other people.