Many Masks and Dances: Community High School Hosts Its First Masquerade Dance
On Apr. 8, 2018, Craig Levin's forum hosted their first ever masquerade dance at Community High School [CHS]. The dance started at eight o'clock at night in the CHS's Craft Theatre.
Since the dance was a masquerade, attendees were asked to wear masks when arriving, to fit the masquerade theme. If you wore a mask before purchasing the dance tickets, prices were reduced by 20%. The original ticket prices were listed at $3.00 in advance, $4.00 at the door with a mask, and $5.00 at the door without one. When tickets were being sold the week of the dance, the forum also sold masks to decorate for $2.00 each.
"We knew we wanted to do something together as a forum, but we also wanted to give back," said Chloe Kuri, a student in the Levin forum.  "We then decided we wanted to plan a dance, and from there we started brainstorming ideas for a theme." The forum discussed many possible themes, and ended on Masquerade. The idea beat the runner up theme of 'Robot Pirate Superheroes.' All profits from ticket sales will go to a charity in MI.
The event kicked off by playing the song "God's Plan" by Drake in the decorated theatre. The room was tricked out with streamers, gold and black balloons, and dimmed pink, purple and blue light all over. Around 50 high schoolers of ages 14-18 set their belongings into Room 222 for storage, and went into the theatre to dance.
Besides dancing, there were a few more things you could do. There was a popcorn machine that made popcorn. A forum member supervised the machine, and served the buttery treat to students in small, white, paper bags.
To accompany the snack, there was a self-serving water jug with  complementary plastic cups. Once someone filled their glass, they could write their name on their cup with a marker to identify whose drink was who's.
An alternative activity available was coloring pictures from coloring book pages. The activity was set up like a station, with a plastic white table accompanied with chairs for those who wanted to sit.
"It''s different that there's other stuff to do," said Simone Mahler, a student who attended the dance. "I guess not everyone likes to dance."
"The whole event was time consuming, yet fun as well," Kuri said.  "It was a lot of effort on my forum's part, but it turned out pretty well. People that came had a great time, and I'm glad we could provide this night for them.''
The dance carried on with party favorite songs like "The Time Warp" by Richard O'Brian, "Wobble" by N.I.C, and "Work" by Rihanna.  
"All of us [forum members]  got together, and started listing songs," said Sam Ramser, another student in the Levin forum. "It took about an hour to to get the songs for our playlist," she added.
Even though the dance was fulfilling and exciting, it had to come to an end. At 11 P.M, students retrieved their things from room 222, walked down the hallway steps from the second to first floor, and left CHS.  
"I think there will be more masquerades like this," Ramser said.  "We [the forum] said if the first dance went well, then we would do it next year too." It seems as if the dance will be an annual tradition in the forum. The turn out wasn't big, but it was plentiful enough to start a new CHS classic. And all that is made, is given to help others. There was food, fun, dancing and of course many, many masks.  
Leave a Comment
About the Contributor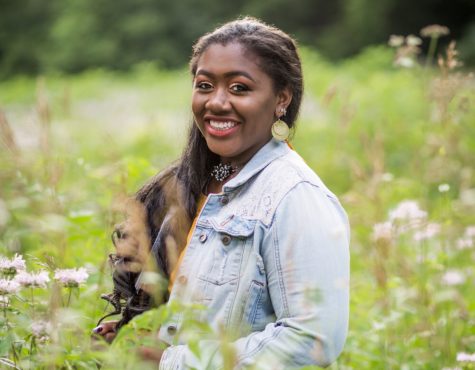 Sophia Scarnecchia, Journalist
Sophia Scarnecchia is a senior at Community. This will be her third year on the Communicator staff. You can either see her buying Frappes at Sweetwaters, working the registers at Kohls, or fighting for racial equality in Black Student Union. She also enjoys going for long walks and playing fetch with her dog, Vinnie.