Preparing to Teach: Emily Konkel
Student teacher Emily Konkel has been at Community High School for months now, learning and preparing for her teaching future. Konkel followed in the footsteps of her mother and sister when she decided that she would be a teacher as well. In late high school she made the choice to teach, but unlike her mother and sister teaching fourth grade, she wanted to go a different route. Instead, Konkel went for a foreign language, Spanish.
"I didn't really know what I wanted to teach until high school, when I got into Spanish and started to enjoy it a lot," Konkel said. "So once I found my niche, and discovered I liked learning languages and culture, I really decided that teaching Spanish was what I wanted to do with my life."
She sat in on all of the Spanish classes, but besides just observing, Konkel was taken on as the primary teacher for the Spanish II classes. Teaching at Community has given her a first-hand experience on teaching. Being able to direct the third quarter Spanish II classes has also allowed her to differ between which lessons she likes or dislikes.
"Community has been a really good experience," Konkel said. "I have had loved teaching with Laurel and seeing what she does in the classroom. I have loved getting to see the kind of things she does in the classroom and take activities away that I want to do in my classroom next year. I have loved getting to know all the Community students because you are all pretty great and really enthusiastic about learning, so I have enjoyed all of my time here."
Konkel first began nervously teaching 20-40 minute lessons, but was happy to see that all of the students welcomed her. She was also so happy to see that her teaching was effective; after the first unit taught just by herself, she was pleased to see that students did well on the test was reassuring for her to see that all the work she put in was actually helping people learn Spanish, as that is why she is becoming a teacher.
Konkel will graduate with a degree that will allow her to teach any grades between Kindergarten and 12th grade. She would like to teach mainly Spanish I and II at a high school."I really like high schoolers because I feel like you guys are all pretty mature," Konkel said. "You really just are so close to adulthood and it is really great to see how you engage with the material."
Konkel likes the aspects a high school offers as well. The big community full of teachers and students, and all the activities that students participate in. She has loved her experience at CHS, but she would like to teach at a more traditional school in the future. Attending a larger high school as a student has really influenced her decision.
"I really like having her as my student teacher for Spanish because I've really learned a lot this semester already," Tai Tworek said, a Spanish II student. "It's nice to switch teachers a little bit and having a newer, younger teacher. I find it really easy to connect with her because she always asks about your life outside of school, which is really cool so it makes easier to learn."
On April 20, Konkel and the rest of the CHS student teachers will be leaving and preparing for their graduation on April 28. A few weeks after Konkel graduates she will be heading out to France where she will participate in the Camino de Santiago hike. She will hike all the way across Spain, to the Atlantic ocean, and then end in Santiago, Spain. In Santiago, she will visit the host family she stayed with during her previous semester abroad. Konkel plans to go on more trips to other countries, but in the near future she hopes to begin teaching her own class.
Leave a Comment
About the Writers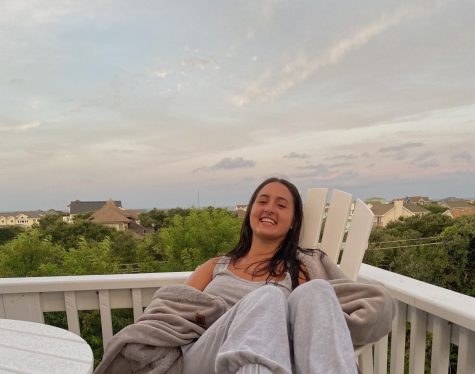 Hannah Bernstein, Managing Editor
Hannah is a senior at Community, and she is in her fourth year on staff. Outside of school, she plays volleyball and tennis. She also likes to spend time with friends and family, and go on walks outside with her dog, Bernie. Hannah loves to be outside, but she is terrified of birds, specifically seagulls. She was born in Florida and has been attacked by seagulls many times at the beach.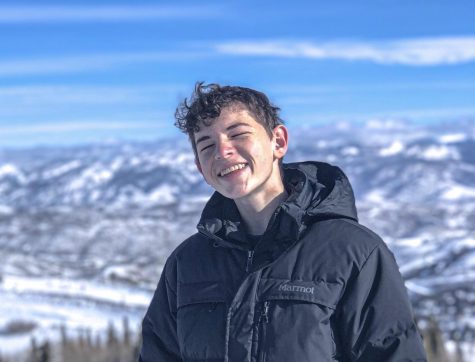 Dan Gutenberg, Web Editor-in-Chief
Dan is a senior and this is sadly his fourth and final year on staff. In class, you'll usually find Dan working hard on the website, editing someone's work or occasionally on SNO unproductively changing his admin color scheme just for fun. Outside of class, if he's not on the soccer field for Pioneer, he's most likely climbing, hiking, golfing, skiing or playing tennis. And he also remains convinced that he can beat anyone on staff in ping-pong, so feel free to lower his ego and challenge him to a match.