Millions of animal's lives lost to Hurricane Florence
As of Sept. 19, 2018, 37 people were lost to Hurricane Florence. 27 in North Carolina, 8 in South Carolina, and 2 in Virginia.
By that time 3.4 million chickens and 5,500 pigs were already lost to the storm, according to the Washington Post. The crowded facilities in which these animals are stored are left to flood, while still filled with farm animals.
North Carolina is the second largest pork producer, and one of the largest poultry producers in the U.S.. More than 6 million chickens are "isolated by flood waters and the company is unable to reach those farms with feed trucks."said Joe F. Sanderson, CEO of Sanderson Farms, one of the largest poultry producers in the country.
Florence is not the first storm to kill and displace millions of farm animals. Hurricane Katrina took 10,000 cattle alone. Hurricane Matthew took almost 2 million poultry birds. Hurricane Floyd took 250,000 animals.
As the carcasses of livestock degrade, they release toxic chemicals, fluids and gases, according to the U.S. Department of Agriculture. With thousands of these bodies floating in flooded areas and seeping into the ground, there is concern that drinking water will be affected.
Animal rights groups and activists like Liz Jones have traveled around affected areas looking for surviving animals to bring to safety, but finding mostly carcasses floating in flooded areas.
"Barns were tightly secured to prevent animals from escaping and potential rescuers from entering," Jones said. "Thousands of bodies still remain locked inside these sheds."
Leave a Comment
About the Writer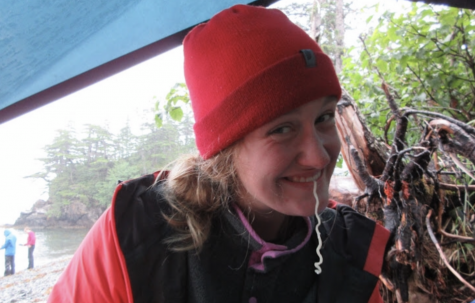 Ruby Taylor, Managing Editor
Ruby Taylor is a senior, and is currently in her sixth semester on Communicator staff. She loves all living things with every ounce of her being... except she hates creepy crawly crustaceans. She works as a barista at Argus Farm Stop, Mock Trials (yes it's a verb!) at CHS, and reads Reese Witherspoon's book picks in her free time. She is an INFP and her favorite word is cozy. She is a Gemini, but if you really want to understand her, recognize that she is a Pisces moon. She loves rain and the arb and her friends and taro milk tea.