AGI space technology visits the University of Michigan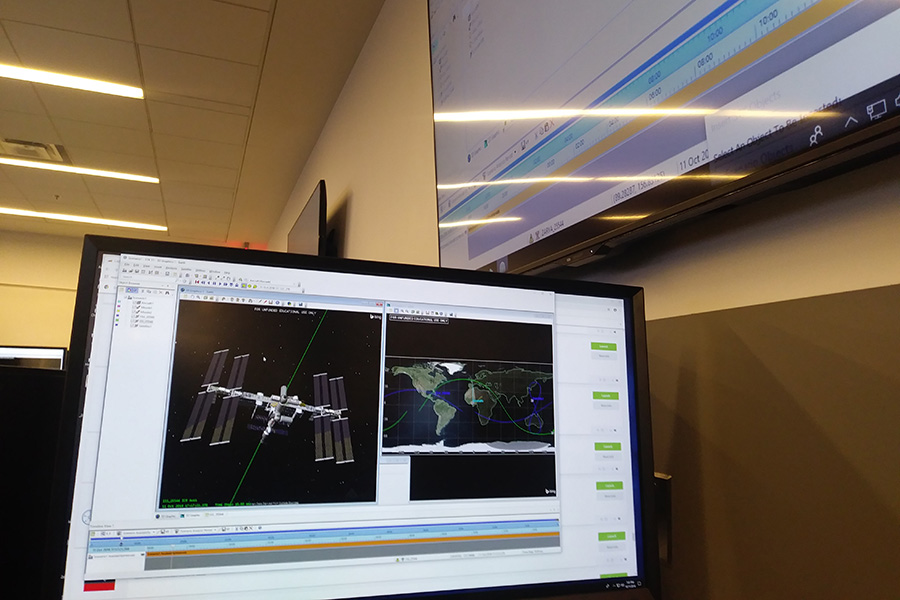 NASA, Boeing and the online NORAD Santa Tracker all share one thing: they rely on the Systems Tool Kit (STK), developed by Analytical Graphics Inc. (AGI). On the evening of Oct. 11th, at the University of Michigan's G.G. Brown Building, a group of university students got the chance to learn the exact same software, as AGI visited the top aerospace engineering programs in the country.
"STK oversimplified does three things," Customer Relations Director Michael Limcangco said. "Tell me where an object is, where it's going, where it has been, tell me what the object can see, or when I can see it. If I'm going to put up satellites that I need to help me communicate across the world, STK allows me to model that system before I spend all that money to actually start building satellites."
Limcangco, who has worked at AGI for 25 years, described what sent him on a path towards the company.
"When I was probably [in my teens], they had this display, in the Air and Space Museum, that showed the position of the Space Shuttle on a 2D map," Limcangco said. "I thought, 'God, that is really neat. When I grow up, I want to do something like that.' Now it's a long path of how I got where I am here, but it motivated me so much and got me so excited."
Helen Saggs, the instructor, ran through the basics: introducing the controls and placing objects into the simulation. Upon unfreezing time, the vehicles — missiles, aircraft and spacecraft — whizz along the map in parabolas, orbits and above the seas and continents. Last, Saggs introduces the "access" function, which identifies when one object is visible from another. While seemingly unimportant, it helped raise the icon of manned spaceflight from tragedy.
"After [the Space Shuttle] Columbia burned up on reentry, they wanted to take pictures of the external tank [the component that led to the disaster]," Limcangco said. "One thing you want to do when you take pictures, you want to make sure the Sun is in the right place so that the illumination is correct. A guy at Johnson [Space Center] said, 'How do we compute that?' One of the users at Johnson said, 'I can do that with STK.'"
With the access function, they created a calendar for ideal illumination conditions. The Space Shuttles returned to flight and continued to fly without incident until retirement in 2011.
Along with STK's contribution to spaceflight, it has served an educational role, at the same place that inspired Limcangco 40 years ago.
"We didn't charge [for our software]," Limcangco said. "We donated everything, so now you can go to the Air and Space Museum and see STK up and running there, so hopefully it motivates students and excites them about space."
As the event drew to a close, Limcangco and Saggs stuck around, willing to answer questions about STK, and working for AGI.
"I really enjoy attending these training classes and seeing the excitement on the students' faces after they start exploring the capabilities of STK," Limcangco said. "One of the statements I always make is, 'The world could use more engineers than fewer engineers.'"
View Comments (1)
About the Contributor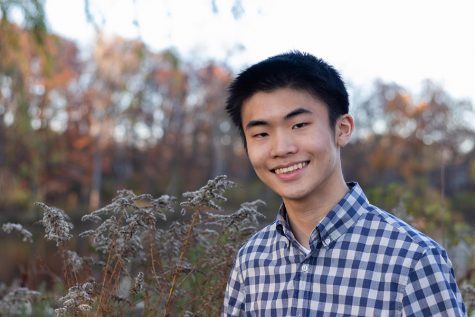 Mori Ono, Print Editor-in-Chief
Mori Ono is a Print Editor-in-Chief and a senior in his third year on staff. He enjoys making data graphics, brainstorming anything journalism-related and writing long features. When he isn't taking classes at four places, he leads SEDS, GIDAS and the miRcore Volunteer Program. He's also a member of the Mock Trial team. He's interested in settling space and astronautical engineering, but also in making bubble tea and throat singing. As for his music tastes, he's shifted to the '60s and '80s, but he's not sure about the century.