Science in the City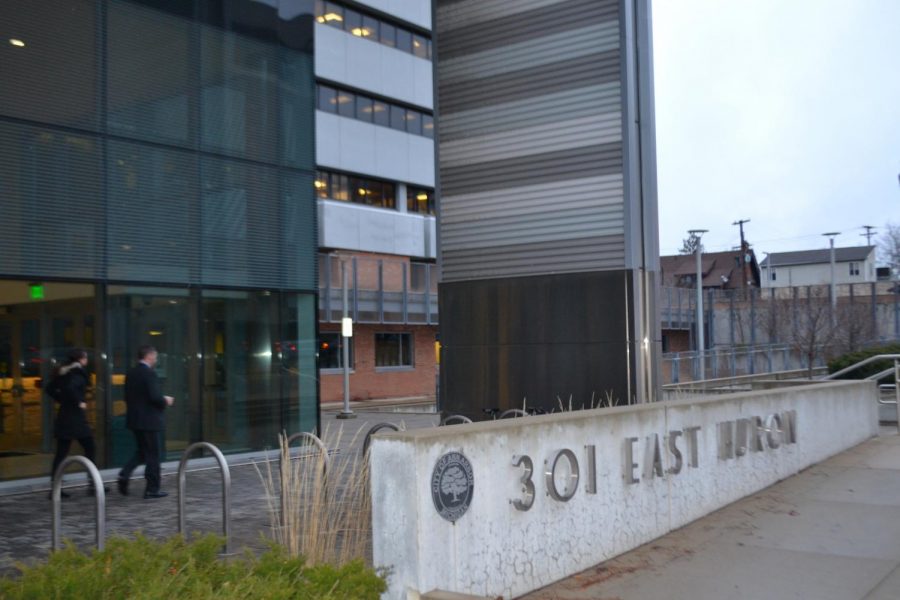 Upon entering any of the six designated Community High composting classrooms, a subtle scent of pickle juice hangs in the air. The sources of the odor are the barren, white compost buckets, inconspicuously tucked next to the door. These bins are the pet project of the Community High Ecology Club. The leader of the club, Courtney Kiley, is a science teacher at Community who strives to make Community as green as possible.
"Climate change is going to ruin everything, so we have to figure out how to manage our resources and run our cities in an environmentally friendly and sustainable way," Kiley said.
Kiley and her Ecology club have taken these words to heart by undertaking numerous projects such as maintaining the school's rain garden, advocating for the installation of water bottle fillers, and raising and releasing salmon into the Great Lakes.
In late January of 2019, the work of Courtney Kiley, Heather Seyfarth and a few Ecology Club members will come to fruition in the form of Community High's newest Community Resource (CR) class. Seyfarth, an Ann Arbor city planner, is developing and teaching this CR; the class is to be a means of communication, collaboration and education between the City and students in the community. While Kiley won't be teaching the class, she will act as a facilitator.
The CR will help students understand the inner workings of city government and analyze what steps the city takes to increase eco-friendliness.
"[We will cover] local government in general, like just structure, decision making, how the budget works, solid waste and looking at your own recycling, and composting practices," Seyfarth said.
The CR would be project based, similar in style to the Community High Foundations of Science (FOS) system that many Community students are familiar with. The class, which would be potentially based out of City Hall, would have a unique schedule, mixing lots of projects and trips with some necessary, more orthodox, class time.
"Let's say it's Tuesday/Thursday, Tuesday, we would spend probably in a room at
City Hall and do somewhat classroom-type learning where we're sitting around talking about concepts," Seyfarth said. "You'd have Thursday to work on a project or something like that. We could even still reserve space at City Hall,"
While Seyfarth is excited to get to work in the classroom, she is very aware that  in order for students to understand the scope of local environmental work, they need an outside perspective.
"And then just getting out in the city," Seyfarth said. "As we do projects around Ann Arbor, that would be exciting, have it in your own hometown, and really being a part of it,"
Seyfarth anticipates numerous exciting off-site trips including Ann Arbor's solid waste, drinking water and wastewater facilities. This, however, will mean that the CR will only admit around 15  students, potentially excluding almost 25 eager students. But there is still hope for everyone interested.
Once approved, the CR will be first come, first served, but students will have to get their paperwork done quickly if they want to get their spot. Considering that Ecology Club's membership is at a record high, there is no doubt the new Ecology CR will be a popular class. For those that don't make it, don't worry, Seyfarth and Kiley are looking to expand the class and offer it again next year.