One gift at a time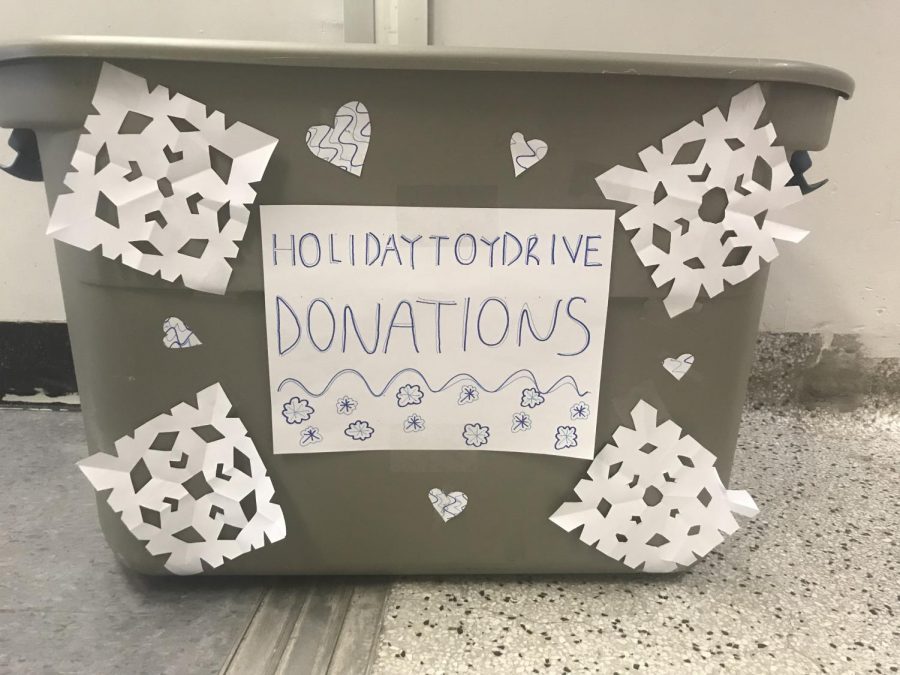 Colorful posters plaster the walls of Community High advertising the Service Club's most recent endeavor: the annual holiday toy drive. The club is finishing off 2018 by giving back and following through on their commitment to service and activity within the community.
The first annual holiday toy drive was organized by the club's presidents two years ago. Since then, the club has worked with a non-profit organization every year to hold a drive at Community and distribute donated toys to kids who may not otherwise receive any presents over the holidays.
"It's super important because it lets a lot of people who are socioeconomically disadvantaged experience the 'magic' of the holiday season," Will Panitch, a Service Club president, said. "A lot of these kids have parents who simply can't afford to pay for toys and so Christmas or Chanukah or whatever might not have that aspect to it."
The club already has boxes outside rooms 213 and 320 for collecting donations. They are accepting both new and used toys, as well as children's books, so long as they are in good condition. The drive will continue until winter break, making Friday, December 21 the last day to donate.
"I'm feeling like as long as we spread the word around, we're going to get a lot of donations," Leah van der Velde, a freshman member of the club, said. Panitch and van der Velde have both felt a lot of enthusiasm from students and staff, many of whom have asked members of the club about what and how they can donate.
"Our main goal is to give back to our community, both within the school and throughout Ann Arbor," Chava Makman-Levinson, another of the club's leaders, said. Service Club is, once again, providing an opportunity for students to make the world a better place, one gift at a time.