The Neutral Zone's TAC Gala
Saturday, Feb. 9th, the Neutral Zone hosted its annual gala, organized by the Teen Advisory Council (TAC).  The Neutral Zone is a diverse, youth-driven center for high school teens to develop leadership skills and ideas. TAC is a program that works to connect all of Neutral Zone's programs with the Board of Directors, as well as approving new programs.  Planning this fundraising gala is an enormous part of what the group does.
The gala's purpose is for teens to pitch ideas for new or already existing programs and raise money through donations and auctions.  Nine programs received their own pitching tables, including Youth Owned Records, where teen artists are given the resources to record their music in the studio, and Project GreeNZ, which is working to make the Neutral Zone a zero-waste facility.
By the end of the night, TAC had raised enough money to reach their goal of $19,000, and everyone was absolutely ecstatic.  Instead of feeling drained during clean up, the group excitedly danced around and jammed to music while folding tables.
"The work that planning the gala takes is nothing compared to seeing our peers perform amazing music, give inspiring pitches, and showcase their talent," said Skyline senior and TAC member Emma Davis-Rodak. "The programs at the gala are a perfect example of the amazing things our youth are capable of when given the right resources and support."
Kelsey Cavanagh-Strong, the adult advisor of TAC, was an important force at the event and helped put it all together.
"It has been such a pleasure to watch teens truly transform in regards to the people that they are, the things they think that they are capable of doing, the type of relationships and connections that they have built," Cavanagh-Strong said, in regard to the Neutral Zone and advising TAC.
Leave a Comment
About the Writer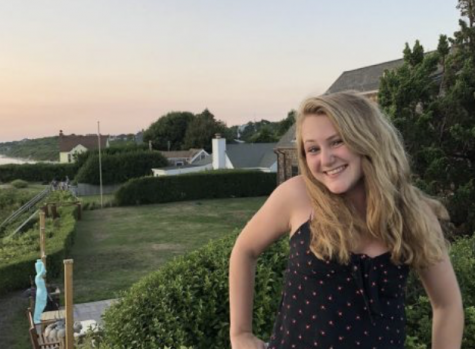 Chava Makman Levinson, News Editor
Chava is a senior, and is so happy to be starting her second year on staff and first as News Editor. Outside of writing articles, she loves hugging her dogs, collaging in her journal, and drinking way too much coffee (in reusable cups, of course). She joined the Communicator because she believes in the importance of telling peoples' stories, and in staying informed about what is happening in the world around you.