CHS deans named MIPA Administrators of the Year
In what had the makings of a spectacular April Fool's joke, on Monday April 1, 2019, Community High School's (CHS) Dean Marci Tuzinsky and Assistant Dean Rebecca Westrate entered Tracy Anderson's first block journalism class, oblivious of what was to come. The pair, lured in by a phony interview invitation, settled on a couch in the center of a horseshoe of young journalists. After answering a number of questions regarding their professional journey, the punchline finally came: The CHS administrative team had been named as the Michigan Interscholastic Press Association (MIPA) Administrators of the year for 2018-2019.
Tuzinsky and Westrate stood as the journalists rose to embrace them in a massive group hug.
"It almost felt like I was on Candid Camera," Tuzinsky said. "I was expecting another question, and then it wasn't a question. I had to adjust very quickly and it was very much a 'gotcha moment.'"
Each year, MIPA recognizes one high school administrator for their support and interest in scholastic journalism. The winner is selected through a nomination process consisting of numerous written testimonies from journalism students and their advisors.
These letters and other documents display how the administrator has gone above and beyond in supporting scholastic journalism in a number of categories: knowing current journalism issues; prioritizing journalism in the curriculum; recognizing the importance of their role in scholastic journalism; allowing students liberally exercise their press rights; and being personally supportive of their school's journalism program.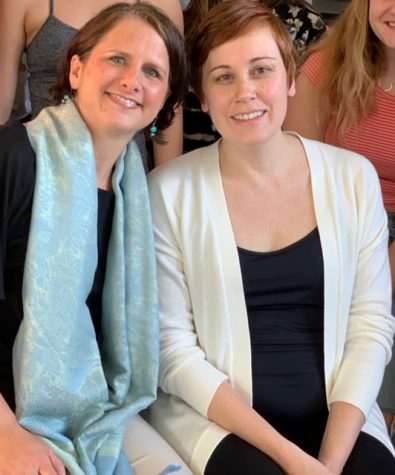 The Communicator staff wrote candidly and affectionately about the deans with each of these categories in mind. However, Tuzinsky wholeheartedly attributes her accomplishment to Anderson.
"I won this award because of Tracy," Tuzinsky said. "She is masterful at making The Communicator run, and I trust her completely."
Upon receiving the award at the 2019 MIPA Spring Awards Ceremony on April 23, Tuzinsky — accepting the award on her and Westgate's behalf — presented an acceptance speech in front of teachers and administrators from across the state. In preparation for this speech, Anderson provided Tuzinsky a copy of the nomination binder filled with letters from past and present Communicator staff members.
"One thing that was very consistent as I was reading through the letters was that [the students] feel valued and like they are free to have a genuine voice," Tuzinsky said.
For the past 25 years, The Communicator has existed under The Tinker Standard — a policy that protects students' first amendment rights from administrative censorship.
"I trust them and they have their voice," she said, adding that she and Anderson work closely to advise students and provide them the resources they need.
Having worked at CHS for 23 years, first as a teacher then finally taking on the role of head dean in 2014, Tuzinsky's administrative style has evolved alongside the publication.
"Community has always valued student voice and has always given students the authority to question the issues around them," Tuzinsky said.
For Westrate, however, her administrative philosophy was inspired by CHS and she developed her skill in other offices at several different schools before becoming Assistant Dean at CHS.
"I came to visit Community about 10 years ago, just to kind of see how people do things there," Westrate said. "That ended up being a very important visit because I saw how a school can be less rigid, less top-down-authoritative, and that concept really thrives."
She has maintained this mindset throughout her time at CHS in regards to the free and genuine voice of The Communicator.
With the culmination of testimonies from current and past Communicator Staff members as a witness, it is no joke that Tuzinksy and Westrate are more than deserving of the title: 2019 MIPA Administrators of the Year.
Leave a Comment
About the Writer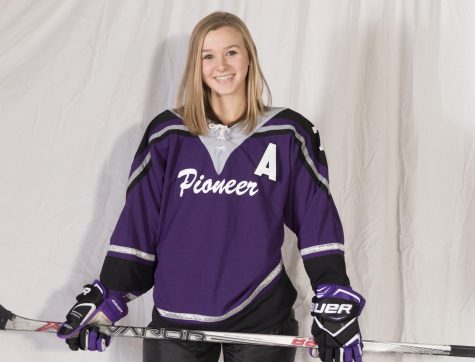 Ava Millman, Print Editor-in-chief
Meet Ava. Ava enjoys playing ice hockey, doing CrossFit, baking and journalism. She has been on staff for three years and is now an Editor-In-Chief for The Communicator Magazine. She can talk about fonts forever and firmly believes that Helvetica Neue is superior to everything else. When not working on the Communicator or at practice, Ava spends the majority of her time in the hot tub in her backyard. A few of her favorite things include Diet Coke, LuluLemon and her overweight puggle named Tanner.