Keeping the Festival Alive
On March 9, the organizers of Water Hill Music Fest, Claire and Paul Tinkerhess, posted a message to their website that the 2019 festival was called off due to "personal priorities, concern for public safety, and maintaining its noncommercial character." The festival was a free, annual event for musicians of any level to perform on their porches and lawns for Ann Arborites to enjoy.
"We're glad the festival helped neighbors get to know each other better and fostered an appreciation of home-made music," the organizers said in their goodbye message.
When the Tinkerhesses said they hoped the festival's ending would bring "an opening for new possibilities," they probably were not expecting the people of the Water Hill neighborhood to pick up the project and put on the festival themselves.
Along with many musicians who rallied to keep the festival alive, Scott Newell, owner of Big City Small World Bakery, was an enormous help to the cause. Big City Small World Bakery is situated on the corner of Miller and Spring Street, at the forefront of the Water Hill neighborhood. Newell decided to seek a permit from the city to shut down his street. He always found the festival to be an opportunity for people to celebrate music and spring together, and for youth to perform live publicly.   Newell got the "OK" from the city for an outdoor party on Spring Street.
The 2019 Water Hill Music Fest took place on Sunday, May 9. Over 25 groups of musicians performed from noon to 6 p.m.  It was warm and sunny, and the streets were packed with cheerful, dancing people of all ages.
Despite the impending end of this beloved tradition, the people of the neighborhood decided that the Water Hill Music Fest was important enough to them to keep it going. Through the help of volunteer organizers like Newell, the festival stayed alive.
Leave a Comment
About the Writer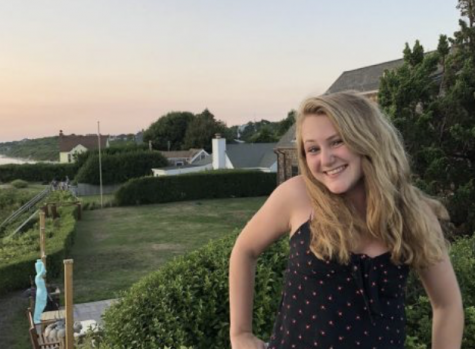 Chava Makman Levinson, News Editor
Chava is a senior, and is so happy to be starting her second year on staff and first as News Editor. Outside of writing articles, she loves hugging her dogs, collaging in her journal, and drinking way too much coffee (in reusable cups, of course). She joined the Communicator because she believes in the importance of telling peoples' stories, and in staying informed about what is happening in the world around you.