Ben Lerner, Novelist Extraordinaire, Visits Literati
"The truth of Trump is that the language is dead, the language of the political class is dead and he proclaims its death every time he opens his mouth," said Ben Lerner, a novelist and poet who spoke at Literati.
Lerner visited Literati Bookstore on October 23rd for a reading and discussion of his latest novel, "The Topeka School." Lerner is a Fulbright Scholar, a finalist for the National Book Award, a Guggenheim Fellow and a current MacArthur Fellow, among other things. He is also a professor of english at Brooklyn College.
"The Topeka School" is Lerner's third novel and a prequel to the first two. Like his other works, it centers around the fictional character Adam Gordon. The book also centers around ideas of toxic masculinity, white male rage and boys will be boys mentality. Themes that Lerner said were partially brought up by watching the Brett Kavanaugh discourse.
"The structure of boys will be boys is a structure of condemning masculinity to one mode of repetition," said Lerner. "It excuses but it also imprisons in that one image of masculinity."
A big part of "The Topeka School" is breaking and editing generational patterns, especially ones of abusive male figures. Lerner uses repetition and pattern to show how generations can be stuck in a cycle, something he says was influenced by growing up with two psychologists parents who believed in family systems theory.
"The book definitely wants to think about some of the ways that whiteness and white masculinity are a really damaging fiction," said Lerner.
About the Contributor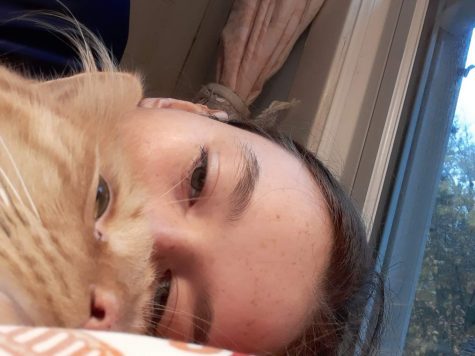 Lucy Tobier, News Editor
Lucy Tobier is a junior at Community and the News Editor for The Communicator. This is her fourth semester on staff as the news editor. When she is not writing or interviewing, she likes to bake, cut up flower catalogs for collages and read cozy mysteries. Her dream pet is a corgi and her ideal day would be to be left alone with a stack of books and an always hot cup of tea.