College visits: Tufts University
"I love Tufts; Tufts is my favorite place ever," said Jon Soloski, an admissions officer from Tufts University. Soloski graduated from Tufts in 2014 and has never left. Tufts is a private research university in Medford, MA, but in no way is research limited to any of its students. Tufts has an abundance of research opportunities for undergraduate students and graduate students. Soloski got involved in research through his advisor's social psychology lab. Twice a week, Soloski would go to the Boston Museum of Science to work in the lab. He participated in a study to observe how children age two to six interacted with people of different races.
"That was such an amazing experience, and I did that as an undergrad," said Soloski. Even though he wasn't a psychology major, Soloski was able to join a few labs unrelated to his major throughout his undergraduate career. One of Soloski's favorite aspects of Tufts is how students are involved in many disciplinaries at once; a lot of their interests are totally unrelated to one another. He used one of his old hockey teammates as an example.
"He was a double major in mechanical engineering and Arabic, and he was in ROTC," said Soloski. But even with his busy schedule, Soloski says his friend was still able to maintain a social life as well.
Apparently, this is not uncommon among Tufts students. Tufts values curiosity, passion, and determination. These are qualities that many of their students possess if they didn't already before coming to Tufts.
"We say that they are intellectually playful," Soloski said. "[Students at Tufts] take their work seriously, but they don't take themselves very seriously."
Leave a Comment
About the Contributor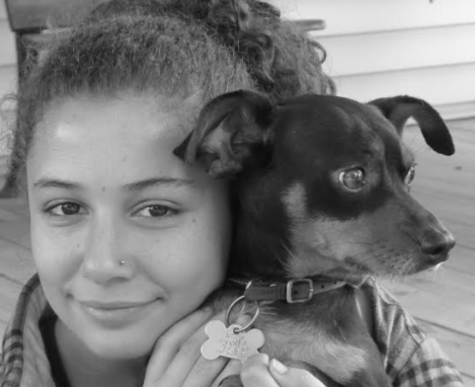 Leah Dewey, Journalist
Leah is a junior at Community and this is her first year on staff. Outside of school, she does theater at Pioneer and interns as a wildlife rehabilitator at Howell Nature Center. All of Leah's writing is done alongside her trusty canine sidekick, Chase. Leah also loves random science facts, so if you know any, please go and tell her!