Forum Council approves remaining MultiCulti plans
On Nov. 4, Forum Council (FoCo) finished approving forum's plans for MultiCulti. After a slide for the forum bulletin containing MutiCulti information was discussed and approved, FoCo approved Anderson forum for Creole Culture, specifically looking at the music aspect. Next, J. Johnson was approved for Bengali New Year. They showed a good source of information, and an interesting direction.
The McGraw forum's plans to look at the USA during the 1920's, was then brought up and approved on the condition of a more specific theme and region. The more historical plan brought up the question of allowing historical cultures which FoCo decided was ok.
Both the Morgan and Stern Forums asked to do Purim. FoCo decided that this would not be allowed, and advisor Matt Johnson will meet with said forum leaders to see if either wants to choose a different area of focus, however Morgan forum will have priority should they wish to continue with Purim as they applied first.
Carnival in Brazil was approved for Stapleton, although FoCo wants to follow up with them because little information was submitted. Silvester forum's Holi plan was also approved with a similar follow-ups needed.
The Dudley forum is looking at cultural influences on the Midwestern accent. It did need a bit of discussion in the meeting, but was approved with the understanding that the forum will look at the history of immigration into the USA and its specific impact on culture, some of the dishes, and processes that have become part of the midwestern dialect.
The West forum's resubmitted plans, after a short discussion, were approved. FoCo decided that the forum demonstrated a clear enough plan about what they hoped to learn, and how they were connecting "The Art of Bob Ross" to Midwestern and broadcast culture. Thomas Forum was approved to learn about Filipino New Year, with a good resources in the Philippines.
Brent's forum was approved to look at Boxing Day and how it's celebrated around the world — with a note from FoCo to look at the history of colonialism with respect to the day. The Mosher forum plans to learn about Sham El Nessim, an Egyptian spring festival that was quickly approve, as was Haidu-Banks forum for Guatemalan Day of the Dead. The Kilgore forum was approved for Tet Trung Thu, a Vietnamese Mid-Autumn festival, and the Mankad forum was approved for Shrove Tuesday.
Forum Council was not able to get to the planned conversation about middle school recruitment or discuss other goals for this month — these issues will be discussed next Monday, at lunch in Matt's Room after a quick MultiCulti check-in.
Leave a Comment
About the Writer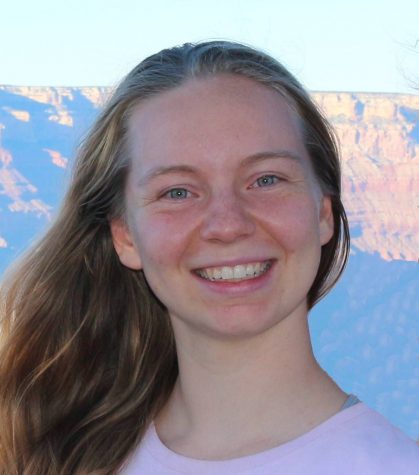 Julia Sonen, Journalist
Julia Sonen is a senior and this is her first year on staff. She is always reading a book or outside doing something. She bikes everywhere and plays field hockey, synchronized swimming and lacrosse for Huron. Her greatest talent in life is the ability to misplace her phone every 30 seconds.