CET finishes filming Act One of "The Tempest"
On Friday, Oct. 30, Community Ensemble Theatre finished filming the first act of "The Tempest." When COVID-19 hit Ann Arbor in March, their initial production was shut down two days before opening night. This fall they are back, virtually.
The actors put up green screens in their houses, the crew organized a contactless drop off of makeup, costumes and props. They've been meeting over Zoom since September to block, rehearse and eventually film the show. Now that the first act has been filmed, most of the cast and crew will move on to Act Two while the sound and video teams edit the footage.
"I'm glad we've made progress," said Mali Chappell-Lakin, a CHS senior who plays Alonsa in the show. "I wasn't sure how it was going to happen, but getting Act One done proves that it's possible."
Chappell-Lakin, along with several other students, is playing a different role online than she did in-person. This character swap comes with new lines and blocking, and Chappell-Lakin has had limited time to learn them. 
"[Playing a new character] has been a lot more work, for sure, but also lots of fun," Chappell-Lakin said. "The character I was before is in all of the same scenes as the character I am now, so I had to memorize a lot more lines, but I was familiar with the context, which I think made the transition a lot easier." 
The show will be released throughout the fall and winter of this year in a five-part mini-series, with each part consisting of one act. CET is hoping to finish the project sometime in January. 
In a recent rehearsal, director Quinn Strassel showed some of the cast a rough draft of the first scene. Nadya Matish, a sophomore at CHS who plays Antonio, was impressed by how different the footage looked after it had been edited.
"Quinn showed us the 'rough draft' of the first scene, and it looked so good," Matish said. "I was surprised that us just acting in our houses in front of a piece of green paper could turn into something so awesome."
Leave a Comment
About the Contributor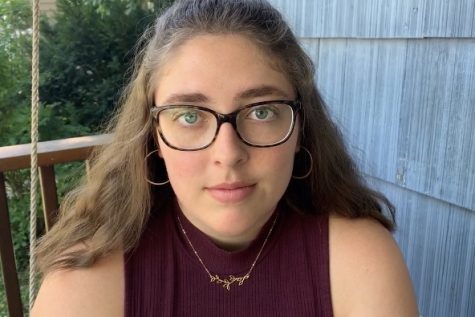 Lily Sickman-Garner, Social Media Editor-in-Chief
Lily is a senior at Community and this is her fifth semester on staff. This year, she is also one of the Social Media Editors-in-Chief. When she's not at The Communicator she can be found at CET rehearsals, listening to music, reading or practicing cello, and she loves chocolate and being outside.