Local Group Rallies for a Return to In-person Learning
On Jan. 30, parents and students gathered outside the downtown post office to call on AAPS Superintendent Jeanice Swift to reopen schools by the March 1 deadline suggested by Governor Whitmer. The rally was planned by Ann Arbor Reasonable Return, a group advocating for a return to in-person instruction before the end of the school year, whose members gathered with signs and noisemakers. 
"I don't think they have any intention of going back," said Andrea Currie, a former AAPS parent who pulled her second-grader out of AAPS and into an in-person school last week because of struggles with virtual learning. "They keep rolling out plans, [first] early March, possibly, but they won't set a date. The fact they won't set a date tells me they have no intention of going back."
Currie wasn't the only parent in attendance to have pulled her children out of the district. Dr. Avram Derrow, a pediatrician and allergy immunology specialist, spoke at the rally. He pulled his children out of AAPS when "it became clear that we weren't going back any time soon."
"We all believe in the excellence of Ann Arbor Public Schools, and we're just asking for the school system to live up to that promise," Derrow said in his speech. 
For Amanda Murshak, a parent of AAPS elementary students and a teacher for another district that is in person, virtual learning has not been enough. 
"While the Ann Arbor teachers have been doing a lot of hard work and have been educating their students as best they can on a computer, at this point, it's not enough," Murshak said. "My children are frustrated, they're upset. I have to pay to send them to daycare so they can do their work while I go into my own classroom to teach."
Adeline Becker, a sixth-grade student at Tappan Middle School who was at the rally with her parents, wants to go back to school as soon as possible.
"A lot of people really want to go back to school because it's hard to be virtual, to be muted," Becker said. "I don't even know what half of my class looks like because everyone's turning their cameras off."
Although it was hard to begin middle school virtually, she says that she has adjusted to virtual learning over the months. 
Wilfred Smulders, an AAPS parent of eight-year-old triplets, was also there to call for an in-person option. His wife quit her job during the pandemic to help teach their children with virtual school. He said that while not unmanageable, virtual learning has been stressful and difficult for his family. 
Melissa Emery also pulled her children out of AAPS, and into a private, charter, fully in-person school, says her kids were struggling mentally and emotionally with online school. As a single parent, she was unable to work as much as she needed to in order to support her children in virtual school. 
"They need to get back to school," Emery said. "I need to get back to work, and we need to continue on with our lives."
As an essential worker, Emery feels that teachers can safely return to in-person instruction. At the rally, donation bins were set up to collect personal protective equipment for AAPS teachers to use while teaching in-person. 
"There are lots of safety protocols everywhere," Emery said. "If the protocols weren't working, I think we would see a lot more cases. Thousands of essential workers are back safely working so I feel that, yes, [teachers] are essential workers, and they can be back safely because there are things put into place."
But not everyone feels as safe returning to school with a new strain of COVID-19, lower than expected vaccination rates and rising cases.
"Although we all want our children to return to the classroom, with wide community spread, not enough vaccinations for staff, and no vaccinations for students, a safe return does not seem possible," said James Burge, an AAPS parent, in a letter sent to the Board of Education.
A letter from 26 staff members at Ann Arbor Open, an AAPS K-8 school, sent to the Board advocated for a continuation of virtual learning through the semester.  
"From a science and data perspective, this is quite possibly the worst time to push for the return to in-person learning," the letter read. "Numbers are high. We have new strains of the virus that are even more contagious than when the decision was first made to close schools. Though the vaccine is just within reach, we have not yet effectively vaccinated any of our staff."
The Washtenaw County Health Department is currently focusing on vaccinating teachers over the age of 50, after which they will proceed to the rest. The AAPS Board of Education is next set to meet on Feb. 10 as the district continues to work on the plan to re-open.
Leave a Comment
About the Contributors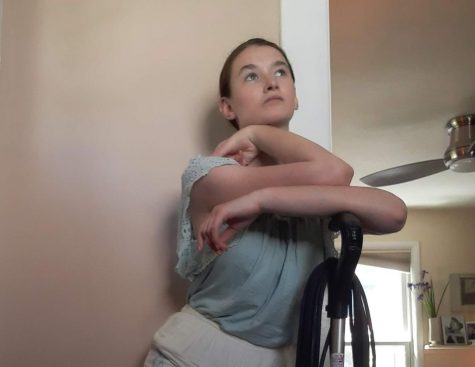 Lucy Tobier, Web Editor-in-Chief
Lucy Tobier is a senior at Community High School and a Web Editor-in-Chief for The Communicator. This is her third year on staff. When she's not transcribing interviews or messing around with website layouts, you can find her walking through the woods and browsing the stacks at the public library. She loves to bake cookies for her friends, rewatch Gilmore Girls and cut apart seed catalogs.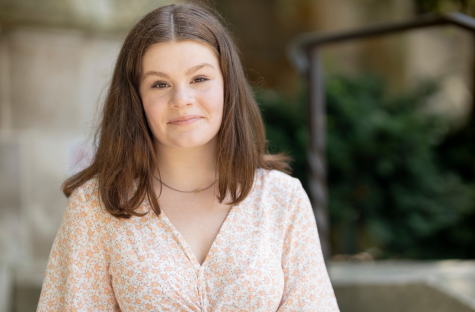 Mira Schwarz, Journalist
Mira Schwarz has been on staff for 3 years. She has found a love for hearing people's stories through interviewing. Journalism has become a way for her to express her care for others. When she is not in room 300 you can find her reading biology books and participating in local advocacy groups!