AAPS Announces First Virtual Snow Day
On Feb. 15  at 9:51 p.m., AAPS board member Jeff Gaynor made a statement about a potential virtual snow day.
"This [snow day] has been the focus of discussion among administrators this evening. Stay tuned," Gaynor said.
As the prospect of a snow day spread throughout the district, many students sent emails to AAPS Superintendent Jeanice Swift, ultimately advocating for their mental health. Amanda Epperson, a sophomore at Pioneer, sent an email to the superintendent that quickly gained attention.
"All we want is that feeling of instant serotonin," Epperson said.
Epperson received positive feedback from peers after sending the email, which encouraged them to send one as well.
"I feel like the main reason [Superintendent Swift] listened was [due to] the number of people that reached out," Epperson said.
At 10:06 p.m., Superintendent Swift declared a virtual snow day for the district, canceling school for Tuesday, Feb. 16. Swift first broke the news on Twitter @A2SchoolsSuper, receiving immediate backlash. The important update sent out by AAPS stated that "we will take advantage of a beautiful winter day" and that students should use the snow day as a "personal wellness day." 
AAPS students have been encouraged to read from a virtual library while they can't access books in schools. "Take a break from the screen, read a book and take good care!" Swift suggested in her tweet. Katie Dortch (@katiedortch) tweeted back, "Don't you mean read a screen???" 
Tommy Letke, a Skyline athlete and Community student, was partially disappointed by the decision made.
"I respect the view of the superintendent to call [the snow day] to support mental health, however, canceling sports was frustrating because it took away one of Skyline Hockey's best games [vs. Plymouth]," Letke said.
The first home game was highly anticipated by the senior goalie. 
People opposed to the snow day struggled to understand why the district made this decision. Ryan Silvester, a teacher at Community, acknowledged the inconvenience to many families in arranging last-minute plans for child care.
Silvester spent his snow day working on adapting lesson plans. He is optimistic that students will be unaffected by the additional day off. Silvester reminisced on previous years and said, "Two years ago there were eight snow days and yet we still managed to learn together." 
About the Contributors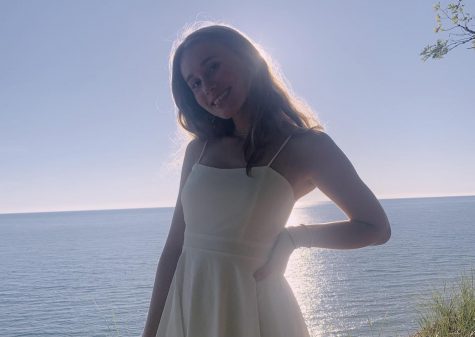 Reagan Masek, Journalist
Reagan Masek is currently a freshman at Community High School, and this is her first year on The Communicator staff. When away from Zoom, you can find her hanging out with friends or shopping for unnecessary items. Reagan plays lacrosse and field hockey for Skyline High School and loves to stay active. She is excited to join the wonderful staff and is staying optimistic for the future.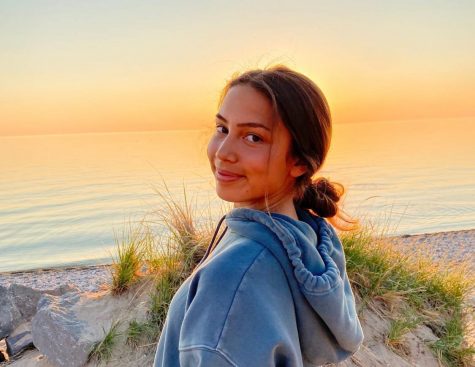 Emmy Chung, Journalist
Emmy is currently a freshman at Community and this is her first year of staff. When she's not catching up on schoolwork, you can almost always find her on the fields playing soccer for Michigan Hawks or Skyline. Emmy is thrilled to take part in The Communicator and looks forward to the work she will do during her first year on staff!