AAPS Announces In-Person Learning Option For Some by March 24
In a shift from Feb. 17's meeting, on Feb. 24, the Ann Arbor Public Schools (AAPS) Board of Education voted to confirm Superintendent Jeanice Swift's dates for an optional return to in-person learning for all grades. Preschool, Young Fives, kindergarten and self-contained classrooms will return on March 25; first and second graders will return on April 5; third, fourth and fifth graders will return on April 12; and middle and high schoolers will begin to return on April 12 for standardized testing and April 19 for classes. All classes will be hybrid, meaning that in most cases, students will be in-person for two consecutive days a week and virtual for two days a week, with the day in between reserved for building cleaning. A virtual option will continue to be offered through the school year and into the fall.
This decision comes a day after the district announced a new partnership with Michigan Medicine allowing them to increase their vaccination capacity for staff members. Many school personnel in phase one, the March 25 return group, will receive vaccines on Feb 27. The district has also received a commitment that in-school rapid diagnostic testing will be available for students and staff. 
"We have a responsibility we've stated from the beginning to maintain the priority of health and safety for our students, staff and community as we move through these next steps and through this recommendation," Dr. Swift told trustees and community members at the meeting. "Today, I want to clarify that that priority of health and safety that has guided us through these months will continue. It will not change."
Swift also expressed intent towards a "robust summer learning program" and a full, five-day-a-week return in the fall. Virtual learning will still be offered for those who do not wish to return in-person for any reason.
Board President Bryan Johnson cautioned the community that their decision was based on science and that the Board did not succumb to community pressure for a return. He also shared that, in response to the Board's previous decisions, trustees had received "in some cases racist and misogynistic messages."
"Recent strides in the last two weeks are allowing us to move to the next phase of instruction," Johnson said. "And I don't want us all to walk away from this thinking that raising the temperature and going negative is a way to get the Board to move in the future. The pandemic has given us an opportunity to reflect on how we each responded to this crisis. I hope we can learn from our actions, unite as a community and move forward with a level of kindness and positivity that is consistent with our reputation."
At the meeting, the Ann Arbor Parent Advisory Committee (AAPAC) for Students with Disabilities also shared a report representing over 2,500 AAPS students with disabilities and asking for a "solid" plan for students with disabilities. In the report, they shared how students with disabilities have been disproportionately affected by virtual learning, saying that some students have lacked adequate instruction since March 13, 2020. The group also shared concerns about masking and maintaining proper distancing for some students with disabilities in a hybrid classroom, concerns that they asked the district to specifically address.
"Too many students with disabilities have lost an entire year of school," the report read. "This is not hyperbole. The impacts of virtual instruction for some students with disabilities go far beyond the impacts we all feel from the coronavirus pandemic. Thus far, these impacts have been ignored."
Schools will share more information about a return to school in the coming weeks as staff are vaccinated and schools prepare to reopen their buildings for the first time in over a year. 
Leave a Comment
About the Writers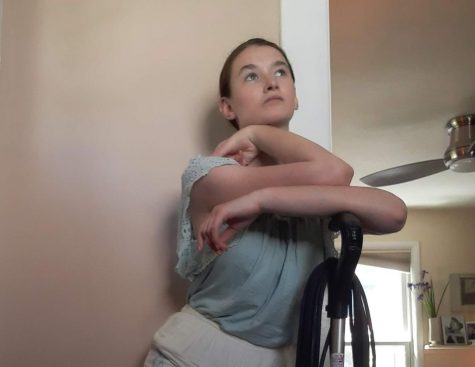 Lucy Tobier, Web Editor-in-Chief
Lucy Tobier is a senior at Community High School and a Web Editor-in-Chief for The Communicator. This is her third year on staff. When she's not transcribing interviews or messing around with website layouts, you can find her walking through the woods and browsing the stacks at the public library. She loves to bake cookies for her friends, rewatch Gilmore Girls and cut apart seed catalogs.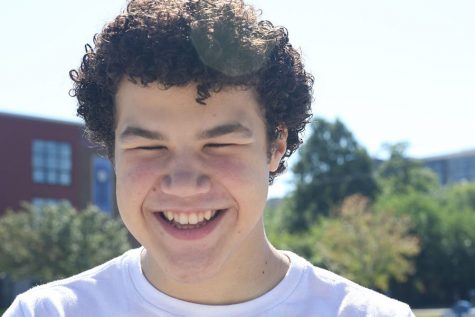 Eliot Klus, Feature Editor
Eliot Klus is a junior who splits his time between Community and Pioneer and is in his third semester on staff for The Communicator, his second in leadership. When not stressing over deadlines or conducting Zoom interviews, Eliot is most likely trying to catch up on emails and sleep. Both have so far proven fruitless. Eliot is still drinking water, just maybe not in as ludicrous amounts as before.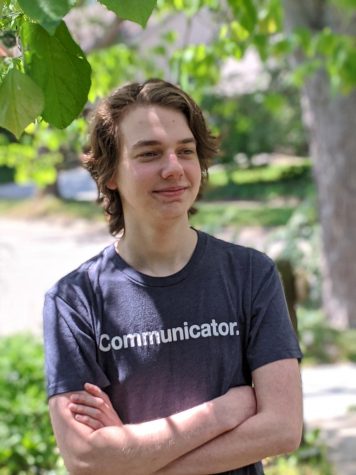 Charles Solomon, Web Editor-in-Chief
Charles Solomon is a senior at community, and this will be his seventh semester on staff. He is excited for many things about the year ahead, but the thing he is probably most proud of is the fact that he is posting this profile on time and not a year late like previous years. When not in class, Charles can often be found starting pointless debates in Mock Trial, practicing Jazz Violin for his combo, or plotting to translate the Communicator website into Tolkien's Elvish. In his scant free time, he enjoys reading books he doesn't have time for, watching bad movies, checking the news, and on special occasions spectacularly losing overcomplicated video games.