Sweetwaters Shortens Hours
Hidden behind striped curtains and locked doors, the Sweetwaters cafe that CHS students have grown dependent on for caffeine fixes and lunch-eating spots had a sign posted saying, "Our current staff is stretched thin, and therefore we are making the difficult decision to close two days of the week."
For many students, Sweetwaters is a staple in their morning routine: get to school, buy a coffee, head to class. But, starting indefinitely, the Sweetwaters in Kerrytown will be closed Monday and Tuesday.
These staff shortages haven't just affected our local spots; All over the U.S., businesses and corporations have been losing staff due to the global pandemic.
Seniors at CHS are feeling the effects of this weekly closure; with the on-going parking dilemma, seniors arrive at school early every morning to find a spot. Sylva Das says she needs a pick-me-up on the hard days following the weekend.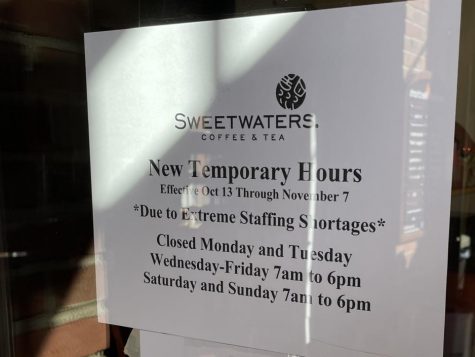 "Occasionally, I will decide to treat myself to a coffee from Sweetwaters and usually [on] Monday and Tuesday," Das said. "It just gives me a good and fun way to start the week with something nice with a nice little caffeine boost."
Additionally, considering the unique CHS class structure, many students enjoy leaving class early after completing all their assignments. With the new hours of our Sweetwaters, students such as Talia Briske, spend their free time sitting in the coffee shop to enjoy the time they have free.
"I feel like sometimes I need a little pick-me-up in the morning after the weekend," Briske said. "It's not the end of the world but it sucks that they don't have staff."
View Comments (2)
About the Writer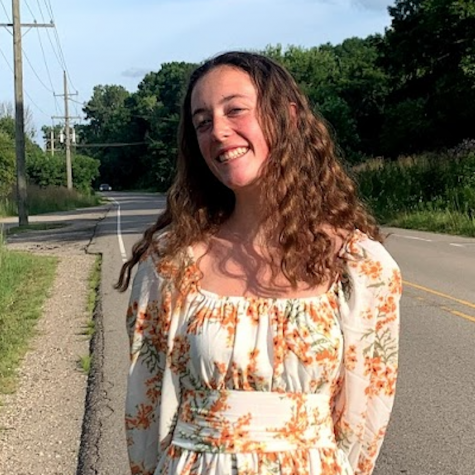 Madison Bell, Journalist
Madison Bell is a Senior at Community who is in her first semester on the Communicator staff. If you look to the skies, you can likely find her learning how to fly. She wants to pursue a career in aviation and has gotten an early start. When she isn't on a plane, she spends most of her time with her nose in a book or spending time with her friends.