Breaking News – AAPS Thanksgiving Break Extended
The Ann Arbor Public Schools announced on Nov. 17 that school will be canceled from Nov. 22 t0 Nov. 23, the Monday and Tuesday before Thanksgiving Break. This decision comes as COVID-19 cases rise to the highest rates in months and recent staff shortages cause multiple closures and interruptions throughout the district.
"Our goal with these days [number one] is to interrupt the chain of transmission that is clearly occurring right now in our schools," Superintendent Jeanice Swift said. "Number two, to give people a chance, sick folks, to recuperate. Number three, to allow some time to really focus in on a priority of vaccination."
In an email sent to the AAPS community Wednesday evening, Swift shared her regret over the last-minute closures.
"We take these school closure decisions very seriously," Swift said. "I understand that this week-before notice will pose challenges for some of our families, and I sincerely apologize for this situation. We have worked over previous days to ensure that we had pursued every option available to safely open our schools on these days."
Ypsilanti Community Schools also shifted to a temporary full-week break this year, announced on Nov. 8.
---
Henry Loerwald, a CHS 12th grader and Brent Forum member, was excited to hear about the time off. He plans to catch up on work for his computer science class and spend time with his family.
"I was pretty excited," Loerwald said. "I mean, I was a little sad that Multi Culti is getting pushed back [from Nov. 23 to Jan. 26] but more time off is nice."
Loerwald said he is in favor of future scheduling changes, such as Asynchronous Wednesdays, discussed at Wednesday's Board Of Education meeting
Follow this story for more updates and commentary.
Leave a Comment
About the Writer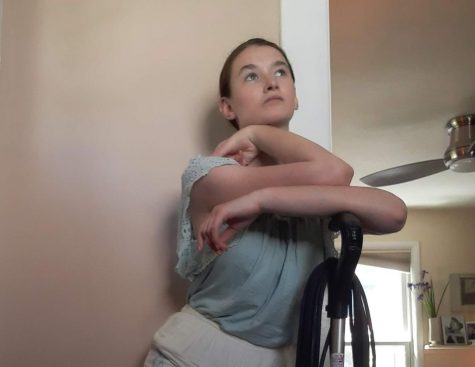 Lucy Tobier, Web Editor-in-Chief
Lucy Tobier is a senior at Community High School and a Web Editor-in-Chief for The Communicator. This is her third year on staff. When she's not transcribing interviews or messing around with website layouts, you can find her walking through the woods and browsing the stacks at the public library. She loves to bake cookies for her friends, rewatch Gilmore Girls and cut apart seed catalogs.