Latinos Unidos Candy Fundraiser
On Nov. 3, Latinos Unidos, a club at CHS designed to spread awareness about latino and hispanic culture, ran a candy fundraiser inside the hallways and stairwells of CHS, as well as outside of Kerrytown Marketplace.
The club had the idea of selling candy way before the fundraiser started.
"It came from brainstorming ideas as to what we could do to fundraise at one of our Latinos Unidos meetings," said Naj Martinez, a member of Latinos Unidos.
When Latinos Unidos was thinking of event ideas, they decided on a fundraiser, themed by Dia De Los Muertos, a holiday which goes through Nov. 1 to Nov. 2 (as well as Oct. 31 or Nov. 6 in some places).
Knowing food would work well to attract people, but also taking in account any possible food allergies or restrictions, the club decided to sell Mexican candies.
In preparation for the fundraiser, members filled bags with candies and tied them shut with string, which had Day of The Dead themed papers attached to them. This process took a meeting to complete, from punching holes in the papers for the string to go through, to tying it all to the bags. As Bad Bunny played in the background, members socialized and helped each other with this project.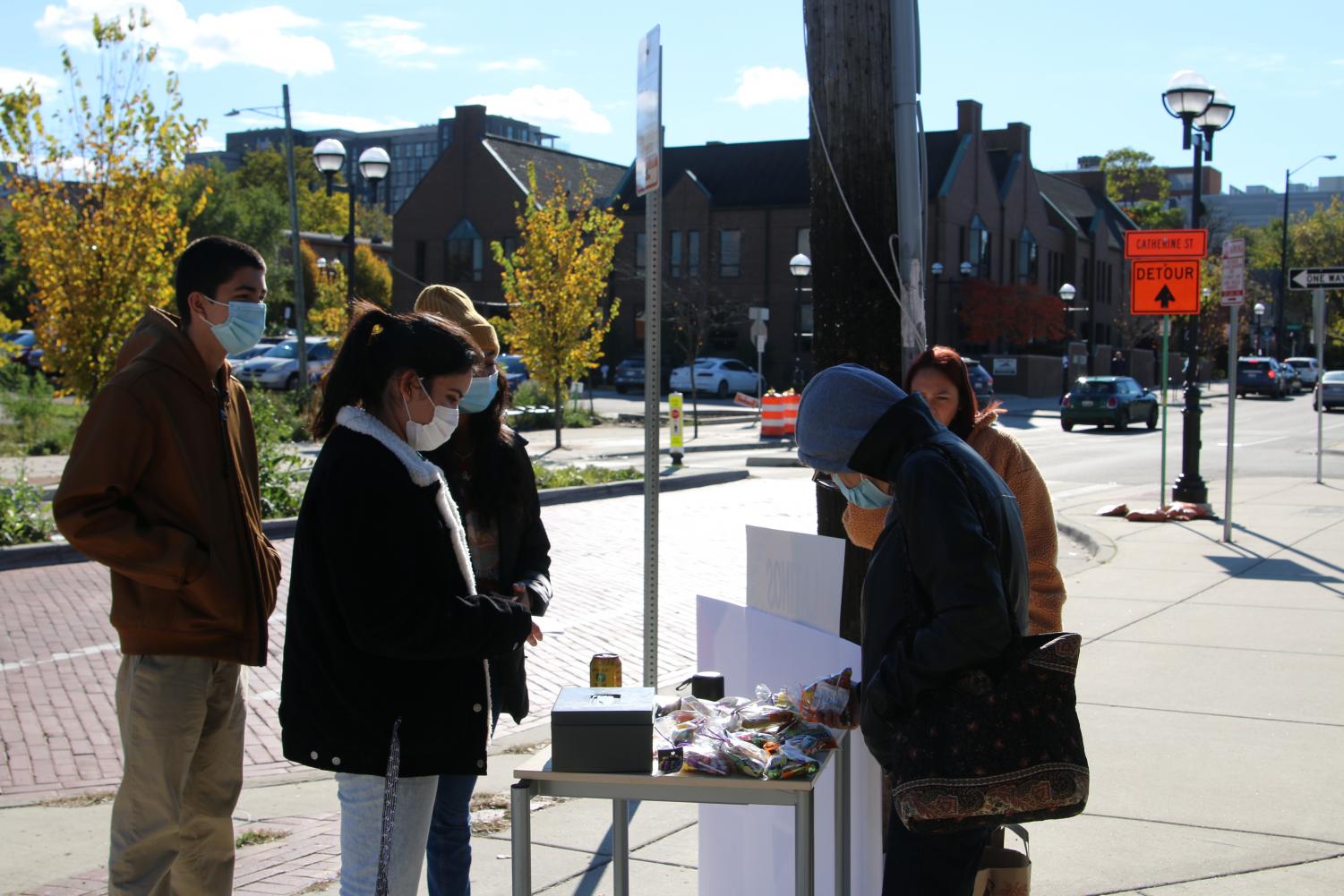 Latinos Unidos' goal was to sell as many bags as possible. All of the revenue went back to the club.
"We were just aiming to start saving up money for the club for future activities like food distribution, decorations, field trips, and more," Martinez said.
Members of Latinos Unidos have made it clear that events and activities such as these are more significant to our community than some may think. Latinos Unidos ultimate goal is to raise awareness about Latino and Hispanic culture and heritage.
"I think it's important because we are allowing for an inclusive and welcoming environment for Latinos, as well as trying to bring more diversity to Community," Martinez said.
Leave a Comment
About the Writer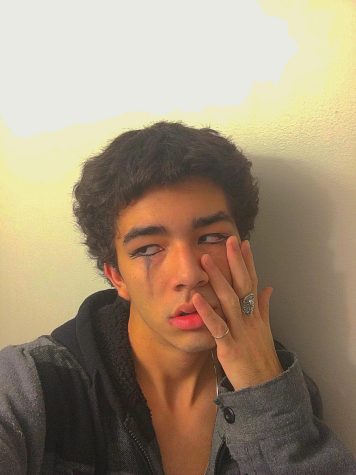 Evan Ochoa, A&E Editor
Evan "Gummy" Ochoa is a junior who's in their 4th semester of staff (A&E Editor). Gummy finds passion in dissecting pieces of art, specifically music. In their spare time, Gummy is an artist themself, producing, writing, and composing their own music under the moniker GVMMY, as well as plays in a jazz band as a drummer. Other hobbies include refereeing on weekends for little league soccer, playing Smash Bros. as Jigglypuff with friends, and recording music with other local artists.