EMU Takes in Afghan Refugees
Eastern Michigan University (EMU), through a partnership with Jewish Family Services of Washtenaw County (JFSWC), will house up to a dozen Afghan refugee families on its campus for the next several months, as part of a nationwide effort to help resettle families from the war-torn country.
After 20 years in Afghanistan, on Aug. 30, 2021, the U.S. completed its withdrawal. The Taliban's recent rise to power and ruthless oppression of the Afghan citizens has made their country dangerous for many who remain. From Aug.15 through Aug. 30, the U.S. army airlifted 70,000 Afghans out of their ravaged homeland. These refugees are people with connections to the military through interpreters and army base workers. Now, JFSWC is planning to resettle over 300 refugees in Washtenaw County, many of them children who arrived with their parents. By mid-Dec., over 200 of them had arrived.
"When the Afghans land in Michigan, JFSWC staff meet them at the airport with hot meals and take them to an extended stay hotel with kitchenettes while we secure longer-term housing," said Mira Sussman, the Refugee Resource Development Manager at JFSWC, and CHS parent. "JFSWC volunteers and staff shop and bring groceries to them weekly, and JFSWC staff make sure they have appropriate clothing, health screenings and medical care."
JFSWC has been resettling refugees from many different countries in Washtenaw Country for nearly 30 years.
"The pace and urgency is new: Instead of receiving a few families per month, we are getting five or six families each week," Sussman said. "Each family is traumatized by recent events, and needs care and sensitivity."
Once they have helped set up apartments with furniture and helped to provide basic necessities, JFSWC helps enroll children in school and provide employment support, transportation and ESL services to parents.
---
The last four years have been hard on resettlement agencies. Many have shrunk, laid off staff and even closed because of a lack of refugees coming into the U.S. — a direct result of the previous administration's strict immigration policies. So, when EMU offered to support the JFSWC resettlement efforts, the agency jumped at the opportunity.
EMU is providing housing for many new refugees who are clients of JFSWC. The refugee families will live in their on-campus apartments as long-term housing over several months.
EMU announced the partnership to its community in late December. Per the announcement, students will have the opportunity to support the resettlement efforts by helping to "ready apartments for use by these families, and to mentor young family members and help them in their acclimation to the area and U.S. culture."
"These rentals and volunteer opportunities for our students and employees provide a phenomenal chance for Eastern [Michigan University] to show who we truly are as a university," EMU President James Smith said. "For years, our campus has been adorned with banners bearing a simple message: 'You Are Welcome Here.' Never has that message been more important than it is today."
Student Body Vice President Auryon Azar is a political science major who is always reading the news. When he heard about this project, he was excited to participate.
"I've been keeping tabs on [the situation in Afghanistan] for a while, and I've been trying to find ways to get involved," Azar said.
But his enthusiasm goes deeper as well.
"My parents lived in Iran until they were in their early teens — Iran and Afghanistan border one another," Azar said. "When the Iran-Iraq war started in 1980, they left Iran to come to the United States…. It was really difficult. Neither of them spoke English. My dad moved around in Europe for three years, missing out on all his schooling before he came here. And so the stories of these refugees really resonated with me in a personal way."
Through participating in student government, Azar, as well as the President of Student Body, Luis Romero, have helped spread the word about these volunteer opportunities.
"The simplest thing we're [doing is] coordinating a big effort to show up…when some of these families are going to move in," Azar said. "We're putting together little goodie bags — we have shirts, hats and other leftovers from this semester. We have a lot of meal vouchers, and we have a lot of bus passes. Transportation, obviously, is hard to do especially when you have limited funds and don't know the area."
Azar is also planning on participating in the one-on-one youth mentorship program through JFSWC. This is not the first time JFSWC has had help from young people. Throughout JFSWC's history, teens have contributed to its cause, creating welcome baskets and cards, and running coat and gift card drives. Now, the agency is looking forward to involving EMU students.
"We hope that we can encourage EMU students to broaden their horizons to newcomers, as well as help these families and individuals with navigating American society," Sussman said. "This is a great opportunity to come together as a community and help individuals who have experienced great atrocities."
These refugees are coming to Michigan to stay. Large numbers of families are coming all at once, and their children will grow up in our community. Sussman has a message for county residents.
"It's possible that you could have a new Afghan neighbor in the coming months," Sussman said. "Please welcome them and be friendly. Ann Arbor has a large international population, and it is one of the things that makes our area so vibrant."
Donate to JFSWC by clicking this link. Or, learn about volunteer opportunities here.
Leave a Comment
About the Writers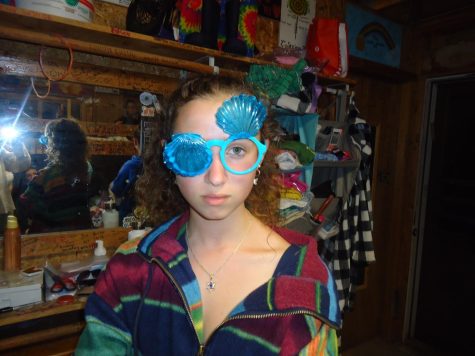 Scarlett London, Web Editor-In-Chief
Scarlett London is a senior at CHS. This is her seventh semester in journalism and her second year as Web Editor-in-Chief. When she's not editing articles or listening to music, she loves driving around with friends, watching movies, and looking at art. She loves dancing and spends time every day at the studio. She also sits on the teen editorial board for jGirls magazine. She has been involved with The Communicator since her freshman year and is excited to return as Editor-in-Chief this year!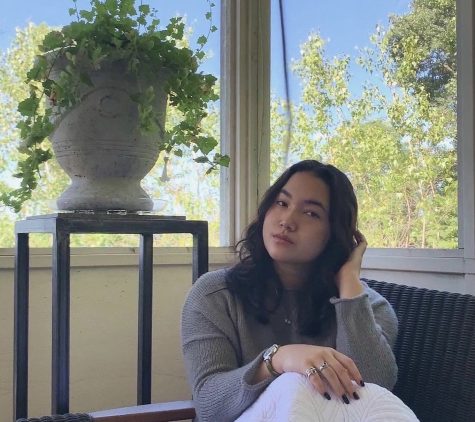 Arista Luong, Social Media Editor-in-Chief
This is Arista's fourth year on staff and second year as one of the Social Media Editors-in-Chief. When she's not in room 300, you can find her at Chatime. In the rare instance she's not in either of those places, you can find her at the library working through piles of Ochem and Calc 2 homework, (which she enjoys a little too much). Arista also enjoys walking her bear-like dog, Bailey, in the arb, going to the gym and woodworking. One of her favorite parts of journalism is connecting with members of her community.