Auditions Held for CET Spring Musical
On Tuesday, Jan. 11, and Wednesday, Jan. 12, new and experienced actors from AAPS high schools auditioned for Community Ensemble Theatre's (CET) spring musical, Pippin.
The musical Pippin is a play within a play. It follows the journey of the main character, Pippin, as he tries new experiences (church, art, leadership, etc.) to try to find what is right for him and what will bring a deeper meaning to his life. During his journey, he meets Catherine, a widow with a son, and she teaches Pippin to understand that a meaningful experience can simply be living on an estate with someone you love.
Each actor had to prepare a two-verse section from one of the songs and either a small excerpt of dialogue or monologue that the directors chose.
On the second day of auditions, Marisa Andoni-Savas walked in hoping to be cast as the Leading Player.
"I think [my audition] went well and I think [the directors] enjoyed it. I was having a lot of fun, and I fell into the character so easily," Andoni-Savas said.
This musical will be Jasmine Lowenstein's last show with CET. "I will miss CET a lot because it has been such a big part [during] my four years at Community." Lowenstein said.
The same day as Andoni-Savas auditioned, so did Lowenstein. She walked into the craft theater hoping to be cast as Berthe, Pippin's grandma.
Lowenstein's take on the song "No Time at All" had the director, Emily Wilson-Tobin, chuckling.
Lowenstein and Andoni-Savas were both called back for the parts that they were hoping to perform come opening night.
After a competitive two-hour call back process and an extra day of waiting, Lowenstien was given the role of Berthe, and Andoni-Savas was given the role of Leading Player.
Leave a Comment
About the Writer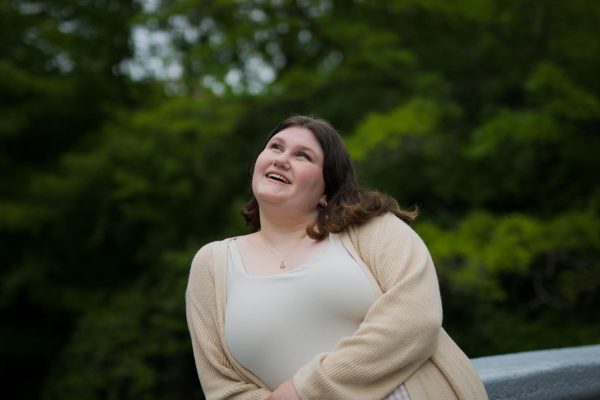 Hannah L. Rubenstein, CET Specialist/Journalist
Hannah Rubenstein is a senior at Community High School. This is her third year on the Communicator staff and second year in her position as CET Specialist Journalist. Aside from journalism, Hannah enjoys stage managing and photographing for jGirls+ Magazine. Her goal for this year is to spend less money at Sweetwaters.