Juniors Prepare For the SAT
This spring AAPS juniors will be gearing up to take the SAT. Tensions are high among juniors as they try to find a balance between school life and test preparations.
"It's hard because there's not much time in a school day to do SAT prep," Maddy Hendriksma said.
Hendriksma, a CHS junior, struggles to know the right amount and technique of preparation needed for success. She thinks that the idea of prep courses is a nice thought, but that there should be more that don't require so much money.
Self guided study guides can cost anywhere from 0 to 50 dollars and online or in-person courses reach up to 1800 dollars per course.
Hendriksma thinks that many juniors including herself can feel left in the dark when it comes to how to prepare.
"I feel like I haven't really been taught what the SAT actually is," Hendriksma said. "I feel like there should be more talking about what it is and what it means to have to write an essay, for example."
When it comes to the design of standardized tests, Hendriksma feels they are in need of a major reconstruction.
"The way it's set up right now, just a list of questions and you have to answer every single one, it's not the best way to test," Hendriksma said.
Tommy Simon believes that the only thing the SAT is a good judge of is how well a student is able to answer the questions on the specific test and should never be used to determine the value of someone's intelligence.
Simon likes to think of the SAT as just one part of his highschool career that he can move on from after it's completed. However, this mindset can be hard to maintain with college applications just around the corner, and the decision to submit or not submit standardized test scores close by as well.
"In high school you're told that your actions now will determine big parts of your future, like college," Simon said. "Your SAT score is just the ultimate form of that pressure."
With college on Simon's thoughts, he grapples with the confusion of some colleges making it optional to submit SAT scores. For Simon it heightens the nagging stress of students being told they need to have a plan for their futures as soon as they graduate high school.
"I wish that standardized testing just wasn't a factor of college admissions," Simon said.
Similarly Mathew Castilho feels a great amount of pressure when it comes to the SAT, but struggles to find the time to properly prepare.
"I think if the school offered more [prep courses] that would be great," Castilho said. "More people would take them and have access to the resources."
While Castilho wishes that he has done more studying for the SAT, he finds trying to study for the test as well as his usual classes incredibly overwhelming and doesn't know where to start.
"It's like another class you're taking," Castilho said.
As the first semester comes to a close and finals can be taken off the list of stressors, juniors will have to face the next piece of their highschool careers.
Leave a Comment
About the Writer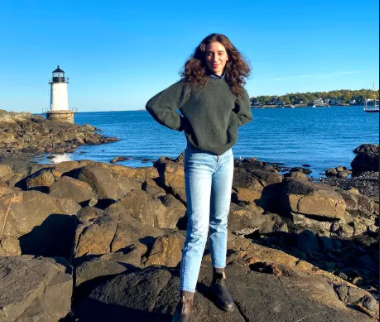 Ivy Prochaska, Journalist
Ivy Prochaska is a junior at Community High School, and this is her first semester on staff as a journalist. When she's not in school Ivy loves to get food with friends, experiment with art and discover new music. She enjoys being outdoors and exploring Ann Arbor and is looking forward to trying journalism for the first time.