Women's Lit Returns to CHS
Emma Hamstra, a CHS English teacher, is introducing a new women's literature class this spring. Women's Literature is a study of female writers and their impact. Hamstra hopes through these writers, she can allow students to hear new voices.
"I think that anybody that doesn't have the most power, we don't hear their voices," Hamstra said. "We don't hear their stories."
Hamstra is teaching two sections of Women's Literature, one section of Shakespeare Lit and a section of Creative Writing and Poetry. Her new class is partially based on a class she took while pursuing Gender Study and English as an undergraduate.
"I had a professor in college, her name is Libbie Rifkin," Hamstra said. "She taught this outstanding class called 20th-century Gender and Authority and it was all poetry and how people use poetry as a means to usurp and regain power"
Hamstra's class is also based on the books she read in high school, through recommendations by her mom and Pioneer High School teacher.
"My mom who was a huge Anne Saxton and Sylvia Plath fan," Hamstra said."So I grew up in high school reading Ariel and An Awful Rowing Towards God. Of course, The Bell Jar. I had a teacher teach me an independent study at Pioneer that was women's literature. We read Toni Morrison, we read Alice Walker, so I'm just pulling for all of those experiences to make the class."
Hamstra wants her students in her class to read the literature and use the knowledge they learned and put it in the real world.
"I think that for all of my classes, it's great to talk about literature, but we want to put it in the context of what are the real world issues we're facing?" Hamstra said. "And can we actually talk about those and make lasting social changes?"
Hamstra recommends anyone sign-up for her 5th block class. Currently, they are reading "Are you there God? It's me, Margaret" by Judy Blume and discussing why women are more often published for young adult and youth genres.
"It's a great class," Hamstra said. "Sign up. You don't have to be anybody that like identifies as a woman, don't have to be a feminist to be here. We're all here learning together. [Having] a good time."
Caption: Emma Hamstra sits in her classroom holding a copy of Simone de Beauvoir's book The Second Sex. Hamstra hopes her new class will show students that their voice matters. "I think that for all of my classes, it's great to talk about literature, but we want to put it in the context of what are the real world issues we're facing," Hamstra said. "And can we actually talk about those and make lasting social changes?"
Leave a Comment
About the Writers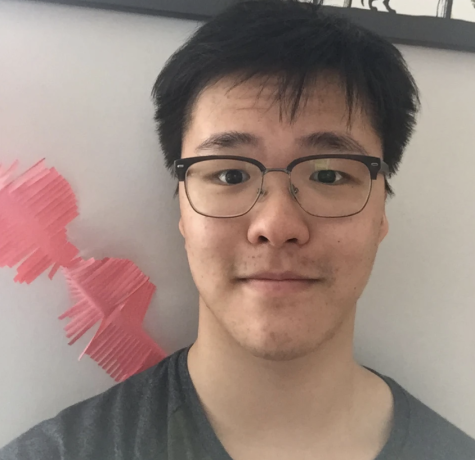 Anthony Wang, Journalist
Anthony Wang is a 9th-grade freshman at CHS and this is his first semester on staff. When he isn't busy competing for CHS's Mock Trial team, you can usually find him mobile gaming, watching Netflix or at the gym. Wang is very excited to be on staff and can't wait to tell others' stories.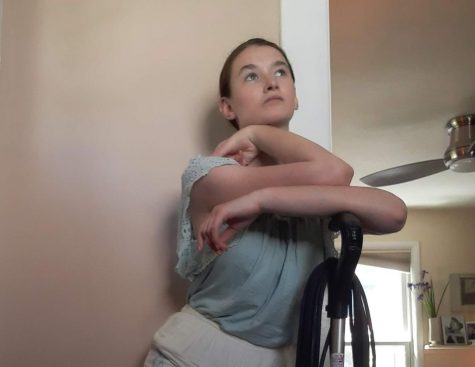 Lucy Tobier, Web Editor-in-Chief
Lucy Tobier is a senior at Community High School and a Web Editor-in-Chief for The Communicator. This is her third year on staff. When she's not transcribing interviews or messing around with website layouts, you can find her walking through the woods and browsing the stacks at the public library. She loves to bake cookies for her friends, rewatch Gilmore Girls and cut apart seed catalogs.