8th Grade Orientation Begins
On Jan. 28, parent orientation nights have kicked off; parents are virtually visiting Community to answer, "Is Community a school we want our children to attend?"
If yes, the next step for families is entering their students for the annual lottery. From there, a double-blinded lottery will select students to be given a seat in the 2026 class.
Connect with Community, an event for students accepted through the lottery, is March 3. This will give eighth graders a feel for the school as they visit forums. The final decision on attending Community must be made by March 7.
Once students commit to their school, an orientation happens in early May. For incoming Community students, this introduces forums, the open campus and gives students a feel for the school. This way, when fall comes around, students feel more comfortable in the atmosphere.
"[For this day], I don't think students will know their forum leaders yet," said Brian Williams, CHS counselor. "But the day is more of like 'Alright, now that you're in, you know where you're going, let's just gather, kind of get your feet wet and make you feel pretty comfortable coming into the building.' So when the fall comes around, everybody has at least some kind of feel for what they're really getting into at that point."
However, this is looking to be a virtual event. The set-up is unknown, but Williams is concerned for potential students missing out on the in-person experience.
"It's just better being around students live, it just makes things feel more like at home," Williams said. "To me, that's how I like to think of Community — it's our house. It's our home away from home."
Leave a Comment
About the Writer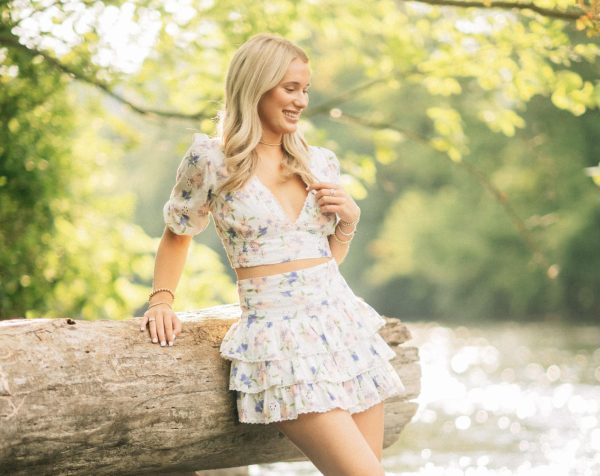 Reagan Masek, Midnight Sun Editor-in-Chief
Reagan Masek is a senior entering her fourth year on The Communicator staff and her third year as an EIC of the Midnight Sun. Outside the walls of Community High, you can find her out with her camera or playing lacrosse. She loves to go on drives and walks and you can always find her listening to music. She loves writing, photography and In-Design. She is super excited for another semester on staff and can't wait to see what her final year at Community High holds!