Subbing at Community
Jefferson Bilsborrow has worked at Community High School (CHS) for four years. Before coming to CHS, Bilsborrow had been at Huron High School, doing similar work.
"The person that was here before me moved to Texas, then I pounced," Bilsborrow said. Bilsborrow is responsible for the school's finances — he's the only one allowed to do any purchasing on behalf of the school. Additionally, Bilsborrow works on payroll for staff beyond their typical salaries. The baseline salary for teachers is handled by the Ann Arbor Public School payroll department, but Bilsborrow coordinates any payment for additional work. "Whether that's some extra hourly work, or serving as department chair, or Janelle who runs BSU," Bilsborrow said. "All those little extra things that I coordinate, I pay them for that."
Bilsborrow also coordinates substitutes at Community. When teachers find out they'll need to take the day off, they let Bilsborrow know. He then finds a substitute to fill the position, either one of the six long-term staff members in the building or another substitute.
Each high school in the Ann Arbor school district is allotted six full-time building substitutes. For CHS, with around 60 total staff members and around 45 teachers, these six employees can cover most openings.
"If we have six subs, that's 10% of our entire staff," Bilsborrow said. "Huron might have 200 staff and they still only get six subs, so their daily sub supply is a smaller percentage than ours."
When Community does need additional substitutes, Bilsborrow posts listings on EDUstaff –– an independent company through which AAPS contracts its substitutes. These listings are generally for half-day or full-day contracts.
"A sub job at CHS doesn't stay open for very long," Bilsborrow said. "There's people that will snap [the job] right up."
Over the past four years, Bilsborrow has noticed that some substitutes only accept jobs at CHS and many employed in other buildings prefer CHS.
Despite Community's small staff it has still experienced days with demanding staff shortages. Bilsborrow has experienced days where every staff member worked tirelessly to fill the vacancies. However, as the pandemic has stabilized, Bilsborrow has found himself able to fill almost all of the school's substitute needs with the six in-building substitutes.
Not only do in-building substitutes fill in for teachers in the short term, but they also fill staff vacancies at the school. Right now, Christine — an in-building sub — is filling a vacancy in the office. She will cover all the work that comes with the position whether it is, paperwork, making copies, answering phone calls, etc and will continue until the school hires a new employee to occupy it full-time.
"I don't like babysitting adults, so I don't want to find busy work for people to do every day," Bilsborrow said. "I think that can be insulting and demeaning."
When there's no active work to be done for in-building subs, they have free blocks just like other teachers, but they always stay on call. When uncovered roles come up, Bilsborrow simply notifies them via email of their new assignment.
In-building substitutes play an integral role — a role which changes all the time — and are all working their hardest to assure everything at CHS runs smoothly.
Leave a Comment
About the Writers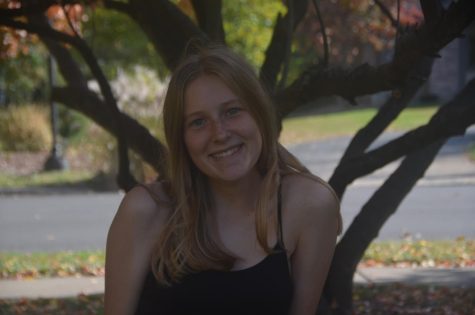 Serena O'Brien, Print Editor-in-Chief
Serena O'Brien is a junior going into her third semester with the Communicator, and her first semester as a Print Editor-in-Chief. You can probably find her reading, writing, or playing Tetris.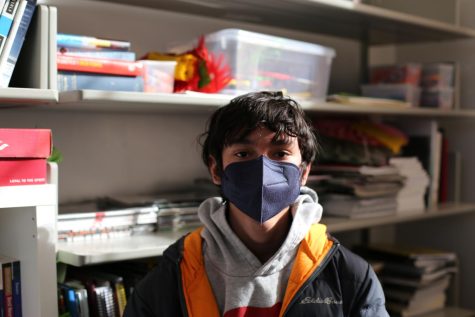 Max Lawton, Journalist
Max Lawton is a 9th grade CHS Student and this is his first semester on staff. Lawton plays way too many video games and likes to hang out with friends. Max enjoys long walks on the beach, cheese, movies and sleeping. Lawton also thinks capybaras are an underrated animal and should be noticed.