Sparrow Kitchen Opening
Sparrow Kitchen, an extension of Sparrow Market, is expected to have its grand opening on Mar. 1, 2022. Located within Kerrytown, the kitchen will offer American-style cuisine.
Previously, Sparrow Market had a small kitchen near its registers selling a few staples, including their acclaimed $5 hamburgers. Jordan Sparrow, the owner of Sparrow Market and its various endeavors, had been interested in expanding the kitchen. When the space—formerly Loomi Cafe—became available, he made it a reality.
Sparrow was pleased with how the previous owner—Andrew Stevick—had the space set up, so renovations have been fairly minimal. In addition to repainting, Sparrow has recently added an ice cream cooler to the bar and is working on installing new seating and countertops.
"We are going to be doing a lot more than just cheeseburgers now," Sparrow said. The previous kitchen had been operated by a single employee, but due to the expansion Sparrow is looking to hire between 12-15 additional employees to staff the kitchen.
Almost all of the ingredients will come directly from the market. The meat will come from Sparrow's meat counter and the produce from the grocery store.
"It's a good way for us to not waste anything," Sparrow said. "So at times when you have some produce that's not looking so hot, you can just turn it into a soup." This allows Sparrow to find a use for produce before it goes bad.
The kitchen is geared toward Sparrow Market's current consumer base: Ann Arbor locals, University of Michigan students, visitors to Ann Arbor and CHS students.
Over the next few weeks, Sparrow aims to start training cooks and finalize the menu before a potential soft launch to precede the grand opening.
Leave a Comment
About the Writer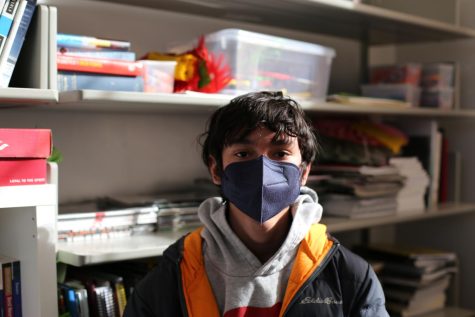 Max Lawton, Journalist
Max Lawton is a 9th grade CHS Student and this is his first semester on staff. Lawton plays way too many video games and likes to hang out with friends. Max enjoys long walks on the beach, cheese, movies and sleeping. Lawton also thinks capybaras are an underrated animal and should be noticed.