Lunch at Community
At 11:30 a.m. every weekday, Community High School's (CHS) 500-some students face a seemingly endless lineup of potential meals. The schools downtown location and open campus make the restaurants and markets of Ann Arbor's Kerrytown district popular lunch locations. 
Emily Yesowitz, a sophomore, sits across the street in Kerrytown, an eclectic array of food options and a laptop open to Schoology lay on the table in front of her. 
"I get things from Sparrow, a collection of snacks typically," Yesowitz said. "They have good meals and a microwave in Sweetwaters which is nice." She says the mac and cheese there is one of her favorites. 
In addition to the microwave to warm her meals, Yesowitz also appreciates Sparrow Market's prices. 
"Every time I have a lot of things, it's always way cheaper than I'm expecting," Yesowitz said. "I think it's very, very reasonable." 
Four days out of five, freshman Ivy Ball grabs CHS' hot lunch. Ball's favorite is the chicken patties, though she'll eat most of what's offered. She likes the provided lunch's convenience: Ball goes right downstairs after class, then meets with friends to eat inside Kerrytown. 
Despite the practicality of grabbing hot lunch, she prefers Kerrytown's other offerings. "If everything was free, I would definitely get something else," Ball said, laughing. 
Junior Nadia Matisch's preferred eat-out meal is seasoned rice from No Thai, a nearby restaurant.  
"I like getting it and it's like, really cheap…it's like $4," Matisch said. Other No Thai menu items are a bit higher-priced though; around $10 a plate. Matisch often uses the convenience of her free third block to walk over before her hungry classmates are released. Matisch sticks with No Thai, rather than venturing out to other establishments, saying, "I don't really go anywhere else."
While everyone goes to different places for different meals, there seem to be two constants mentioned: convenience and affordability. These are crucial criteria for CHS students as they struggle to find the perfect meal, or settle for less. 
Leave a Comment
About the Writers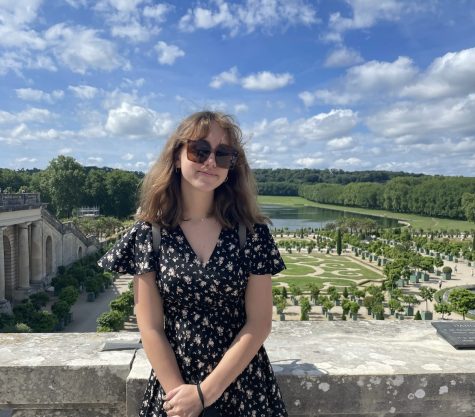 Abbi Bachman, Fashion Editor
Abbi Bachman is a junior and this is her third year on staff. Outside of school she likes to read, overanalyze tv, knit, puzzle, and see friends. She is looking forward to the activities coming up this year.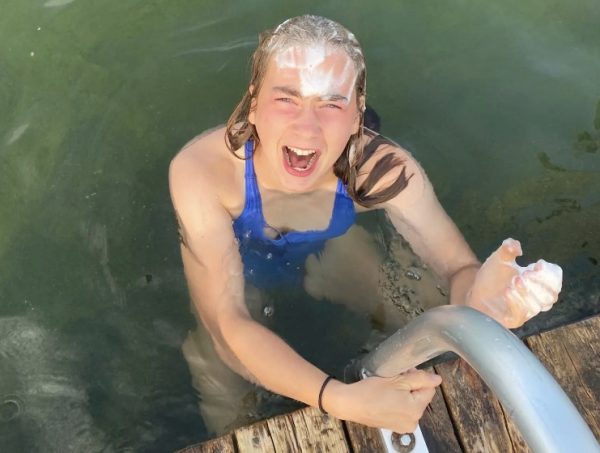 Lucia Page Sander, Social Media Editor-in-Chief
This is Lucia's fourth semester on staff and her first as a Social Media Editor-in-Chief. When she's not playing soccer for the Michigan Jaguars or competing for Lily Weightlifting, you can find her in the garden, watching tennis with her family, or jumping on her mini trampoline. Lucia loves surfing, doing the Wordle, climbing trees, and munching on cherry tomatoes. She is beyond excited to see what this year brings both inside and outside room 300.