CHS Lottery Drawing for Class of 2026
On Thursday, Feb. 24, anticipation and excitement flooded Room 305 at Community High School (CHS). Jokes were made and papers were shuffled, but administrators knew they had an important task ahead of them. Administrators pulled names and numbers from two black bins for the Class of 2026. Lasting nearly two and a half hours, this lottery is a cornerstone in CHS history, as it maintains its small, close-knit environment.
During the drawing, counselors Amy McLoughlin and Brian Williams –– sitting alongside Dean Marci Tuzinsky –– pulled small business cards with applicants' names and placed them in a bucket. Separately, numbers totaling the amount of applications received were placed in another bucket. Simultaneously, one card from each bucket was pulled and the name and number are called, recorded and stapled together. CHS secretaries Katy Sanderson, Gretchen Eby and Jefferson Bilsborrow, wrote the randomly selected numbers on a list of all the applicants' names. Out of 309 applicants, only 132 were invited to CHS.
A double-blind and random drawing determines which applicants will be attending CHS next fall. To ensure a fair and validated drawing, outside auditors: Brook Madak, Anthony Sasinowski, Staci Michaud and Mike McCarthy from Plante Moran –– a counseling company –– spectated to ensure the selection process was executed fairly and non-biased. 
In order to be selected during the lottery, incoming freshmen must apply on an online application before the lottery drawing.
Those who receive a number of 133 or higher are put on a waiting list. As students in the top 132 decide which high school they will attend, applicants on the waitlist will be offered seats at CHS.
Results of the lottery and the Class list of 2026 were posted on the CHS website at 7:30 PM on Feb. 24. Applicants were notified of their number via email.
Leave a Comment
About the Writers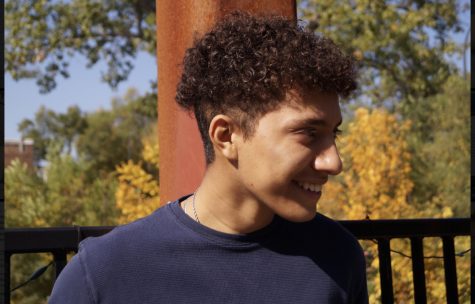 Sebastian Oliva, Web Editor-in-Chief
Sebastian Oliva is currently a senior at Community High School. This is his second year on staff. He is one of four editors-in-chief and is super excited to be back in person! When he's not listening to music, running at the track, or driving his moped, you can find him at Sweetwaters re-fueling himself with a cold, freshly brewed, "Dreamy" cold brew.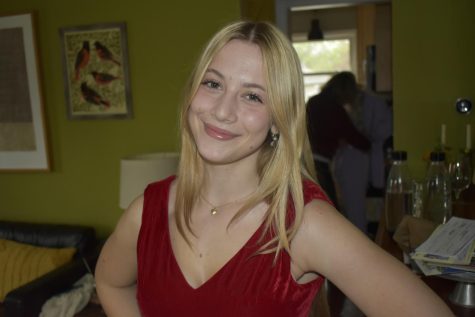 Lucy Cassell-Kelley, Opinion Editor
Lucy Cassell-Kelley is a senior at Community and is going into her third semester on staff. She spends most of her time at gymnastics, where she practices and coaches. Lucy is an avid reader and her favorite book is 'Beautiful World, Where are You' by Sally Rooney. Lucy enjoys nature, hikes and spending time with friends and family.