New Nicotine Addiction Support Group (NARG)
There's a new club at Community High School (CHS). The Nicotine Addiction Resource Group (NARG) is ran by health teacher, Becky Brent, CHS junior Thomas Simon and representatives from the American Heart Association. 
NARG is an organization for people ready to quit nicotine, need help quitting nicotine, or are interested in raising awareness about addiction. 
"Our first step is going to be identifying how bad the problem is," Simon said. "How bad is nicotine addiction at our school and out of the people who are struggling with it, how many people are actually looking for outside resources and help?" 
Anyone can join the club in Room 314 on the third floor. The meetings will take place Fridays during lunch; however, meeting times may be adjusted due to members' availability.
The first meeting took place Friday, March 11. During this meeting, participants discussed ways to reach out to more people and the best ways to do so. They also began to brainstorm the, most effective way to offer help to students. 
If you are interested in joining but couldn't make it to the first meeting, there are posters around the school and in the forum bulletin with a QR code to submit your availability.
Simon hopes to destigmatize addiction and make it safer for indiuvlas to receive the help they need. As well as, raising awareness about an issue that's very important to him. 
"People deserve ways to get help that are free of risk, and from people their age who are familiar with their struggle," Simon said. "It would be great to have a better source of support for nicotine addiction, and hopefully it will help some people out."
Leave a Comment
About the Writer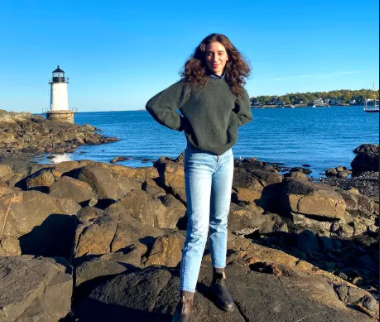 Ivy Prochaska, Journalist
Ivy Prochaska is a junior at Community High School, and this is her first semester on staff as a journalist. When she's not in school Ivy loves to get food with friends, experiment with art and discover new music. She enjoys being outdoors and exploring Ann Arbor and is looking forward to trying journalism for the first time.