CHS Welcomes 8th graders to "Connect with Community"
On Feb. 24, Community High School (CHS) lottery results came out. A week later, accepted students with lottery numbers 1-132 were invited to join in on Zoom for "Connect with Community," an opportunity to explore their high school options, and a chance to learn more about CHS culture. 
"Now that the lottery has happened, it's go time," said counselor Brian Williams.  "It's one last opportunity to come in and to get a sense or better feel of what [CHS] might feel like."
Connect with Community is mainly forum-based. Prospective students met teachers and peers in breakout rooms. In each room, a couple of student representatives and their forum leaders were there to answer any questions. 
"Forum is the cornerstone of our school, everything pretty much goes through forum, talking about registration and grades, forum days and bondings," said Courtney Kiley, forum department chair and science teacher at CHS. "Your forum leader is the person that hands you your diploma at the end of four years." 
Although this process is usually held in the building, because of Covid-19  restrictions, it was held through Zoom.
"[Zoom] is not ideal, but it's the best that we could do," Kiley said.
The Zoom call started with an introduction to CHS and a brief welcome from the deans and counselors to the incoming class. Students joined breakout rooms, got a chance to talk to peers and heard student perspectives of the school. After breakout rooms, the deans and counselors did a quick Q&A. 
Connect with Community was for students, but for additional questions from their families, an optional Zoom was held to answer any questions and help make final decisions on March 3, 2022. 
Leave a Comment
About the Writer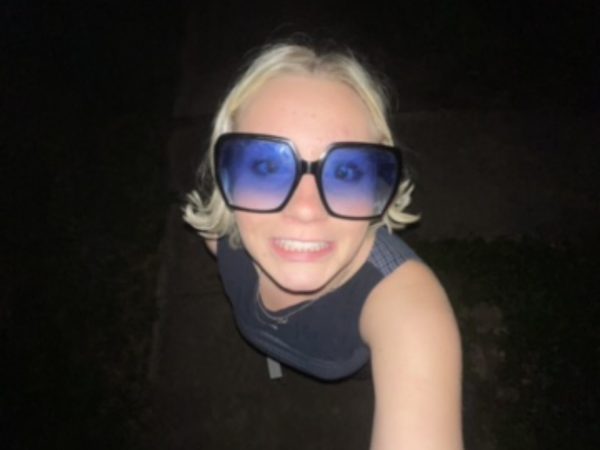 Claire Lewis, Journalist
Claire Lewis is a junior at CHS, who's in her 4th semester on staff. She loves writing, both in class and out. She likes spending time in the sun, whether that's laying in her hammock alone, or going on walks with friends. When she's not getting sunburnt she frequently crochets, reads, watches movies, and listens to music.